Posts Tagged '2012 Scotties Tournament of Hearts'
---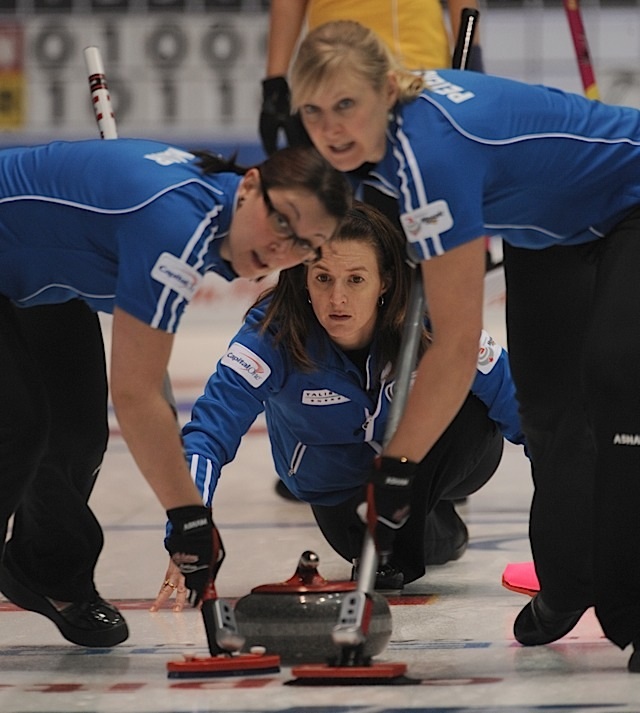 A victory at the 2012 Scotties Tournament of Hearts – the Canadian Women's Curling Championship – earned Heather Nedohin the right to compete as Team Canada in this year's Scotties in Kingston.
The women's final of the 2011 Capital One Canada Cup came down to a battle between two Manitoba rivals – Jennifer Jones and Chelsea Carey – with Jones coming out on top to claim a second championship title.
If Marie-France Larouche is skipping at the Scotties Tournament of Hearts, it's a safe bet she'll be playing after the round-robin is done.
It was supposed to be another coronation for Rachel Homan at the 2012 Ontario women's curling championship in Kenora, but Tracy Horgan and her team from Sudbury had other ideas.
When two-time Scotties Tournament of Hearts champion Kelly Scott decided her team needed a shakeup prior to the 2009 season, she scoured the British Columbia curling scene looking for a replacement for her long-time lead Renee Simons.
---