Posts Tagged '2013 World Financial Group Continental Cup'
---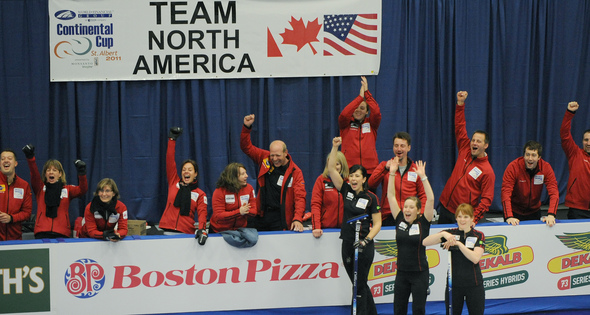 Today's way to see the World Financial Group Continental Cup – the most unique event in international curling– is Double Impact, the ticket package that gives two fans a reserved seat for five exciting draws.
Shouts of "hurry hard" rang loudly throughout the Cherry Lane Shopping Centre September 26 as a group of students from Wiltse Elementary School played Rocks and Rings with Canada's reigning women's curling champions.
The future of men's curling in Scotland appears to be in very good hands with the Tom Brewster team stepping up to carry the torch ignited by David Murdoch, a two-time gold medalist at the World Men's Curling Championship.
---