Posts Tagged '2014 Olympic Games'
---
Margaretha Sigfridsson, fresh off winning the silver medal at the 2014 Olympic Games in Sochi, Russia, will be coming to Saint John to represent Sweden for a sixth time at the world women's curling championship, March 15-23 at Harbour Station.
Compared to the pressure of carrying Russia's hopes in women's curling at the Sochi Olympic Games, the 2014 Ford World Women's Curling Championship, presented by Booster Juice, might just be a welcome relief for Anna Sidorova.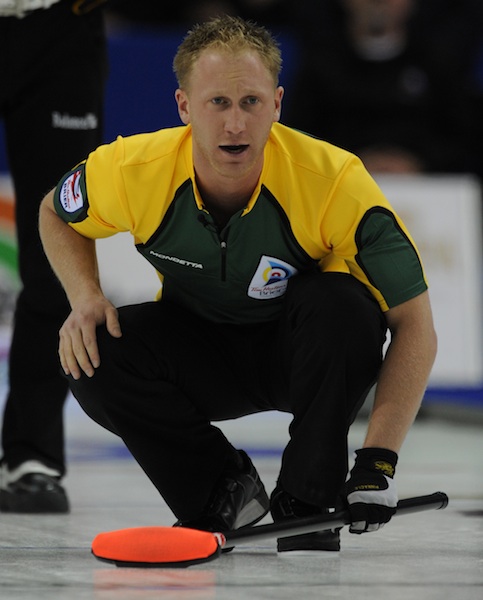 Brad Jacobs ended a 28-year drought for Northern Ontario at the Canadian men's curling championship with his team's decisive victory at last season's Tim Hortons Brier.
Come December, Rachel Homan could very well be leading the youngest team in the field into Winnipeg's MTS Centre for the 2013 Tim Hortons Roar of the Rings, presented by Monsanto, when the top shooters in Canadian curling compete for a trip to Sochi, Russia for the 2014 Olympics.
Cheryl Bernard lived the ultimate curling dream in the 2009 season, winning the women's gold medal at the Tim Hortons Roar of the Rings and the right to represent Canada at the 2010 Olympic Games.
---