Posts Tagged '2014 Scotties Tournament of Hearts'
---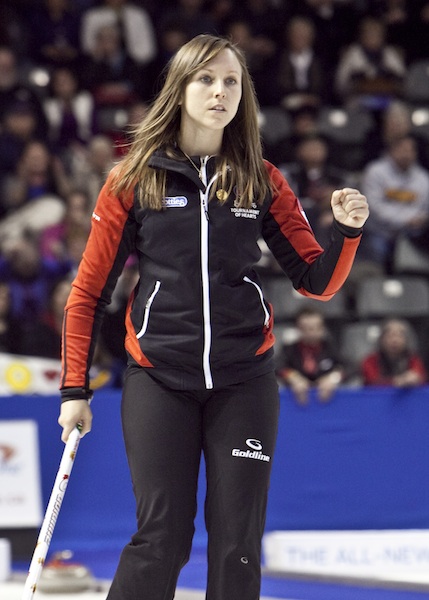 The complete 12-team field for the 2014 Scotties Tournament of Hearts, Feb. 1-9 in Montreal's Maurice-Richard Arena, will be determined through provincial and territorial playdowns over the next two months. But there is one team that already has a trip booked for the Canadian women's curling championship.
You can debate whether or not Sean Whyte is the best all-around kicker in the Canadian Football League, although the third-year Montreal Alouette is certainly in the conversation.
In 1979, The Lassie, sponsored by Macdonald Tobacco, celebrated its last Canadian Women's Curling Championship, hosted in Montreal. This ended a sponsorship that began in 1972 (the company had sponsored the Men's Championship, the Brier, since 1927).