Posts Tagged '2014 Winter Olympic Games'
---
By Ryan Fry (Team Canada third) — We had a great practice today to get ready for the semifinal on Wednesday against China.
By Jill Officer (Team Canada second) —We had a good end to the round robin tonight against South Korea. I found out during the media interviews that we're the first women's team to ever go unbeaten in the round robin at the Olympics.
By Ryan Harnden (Team Canada lead) — Oh, man. My heart is beating pretty quick right now! But it was pretty calm on that last sweep. Brad knew his weight, and we just cleaned it in there, pretty much.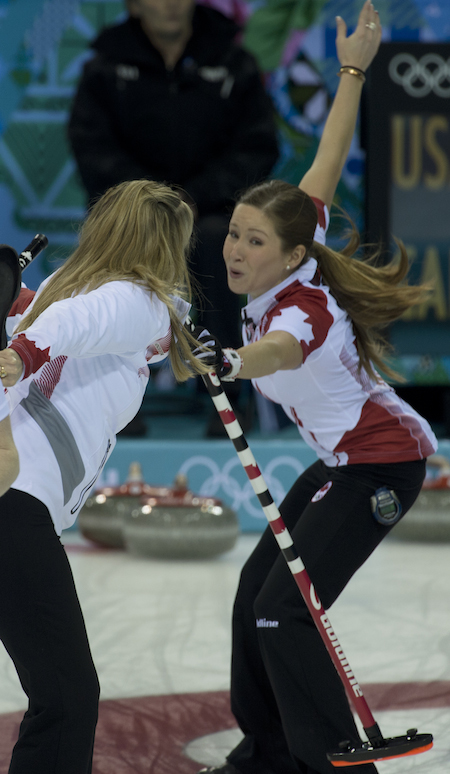 By Elaine Dagg-Jackson (Team Canada national women's coach) — I knew coming into Sochi that our women's team would be a contender, but I think they are even better than I expected them to be.
By E.J. Harnden (Team Canada second) — The grinding has paid off! We're in the playoffs, and that's a big load off our shoulders. This morning's game against the U.S. was a tough one; John's team played very well, but we were able to make some big shots at the end for the win.
---