Posts Tagged '2014 Winter Olympics'
---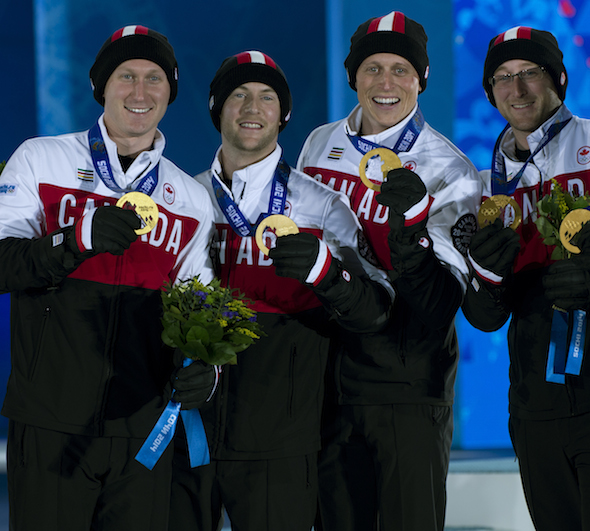 Fresh off winning the Olympic men's curling gold medal in Sochi, the Brad Jacobs team will be in Kamloops for the closing weekend of the 2014 Tim Hortons Brier, presented by SecurTek.
By JILL OFFICER (Team Canada second) — We've been waiting for today for all of our lives, really. But we've been REALLY impatient since we got here on Tuesday night, so it was really exciting to get out there and throw a rock today.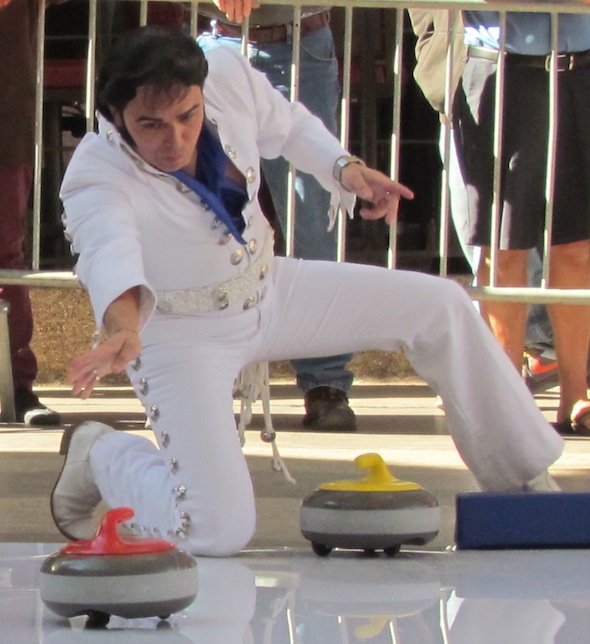 Many of the curling teams heading to Sochi for the 2014 Winter Olympics will get one final head-to-head test when the history-making 2014 World Financial Group Continental Cup gets underway Thursday at the Orleans Hotel and Casino in Las Vegas.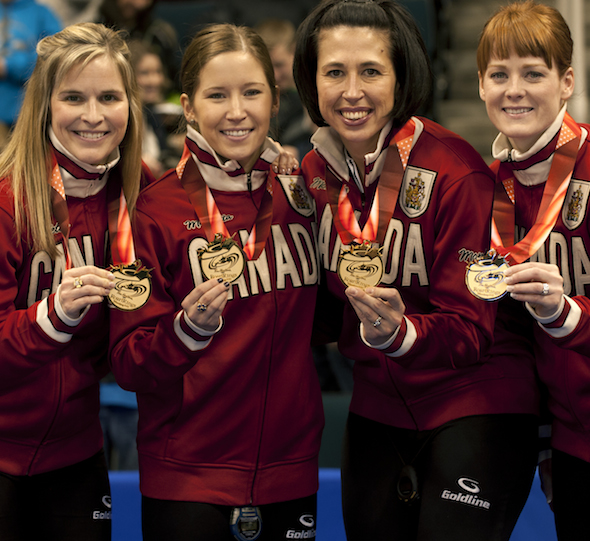 Tous les athlètes rêvent de remporter un gros match décisif devant une foule partisane. Jennifer Jones a réussi l'exploit samedi soir au MTS Centre de Winnipeg.
Dreams of representing Canada at the 2014 Winter Olympics in Sochi, Russia, will remain alive for the four teams that prevail at the Capital One Road to the Roar Pre-Trials, presented by Monsanto, beginning Tuesday at the Kitchener Memorial Auditorium in Kitchener, Ont.
---