Posts Tagged '2014 Winter Olympics'
---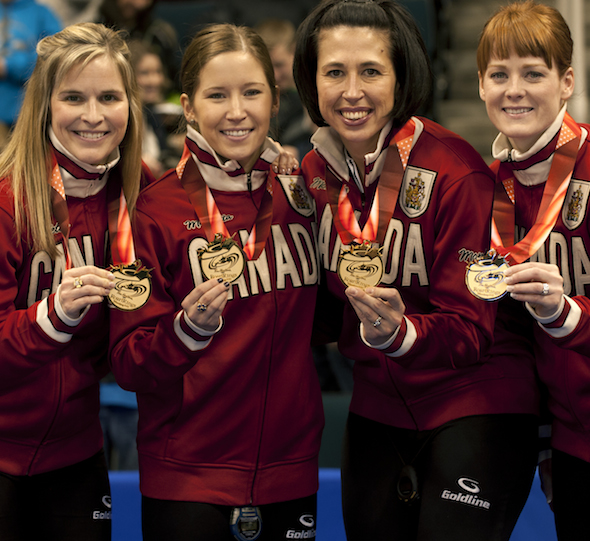 Tous les athlètes rêvent de remporter un gros match décisif devant une foule partisane. Jennifer Jones a réussi l'exploit samedi soir au MTS Centre de Winnipeg.
Dreams of representing Canada at the 2014 Winter Olympics in Sochi, Russia, will remain alive for the four teams that prevail at the Capital One Road to the Roar Pre-Trials, presented by Monsanto, beginning Tuesday at the Kitchener Memorial Auditorium in Kitchener, Ont.
Vingt-quatre équipes tenteront de franchir une étape de plus pour se rendre aux Jeux olympiques d'hiver de 2014 à Sotchi, en Russie, lorsque les pré-essais Capital One Road to the Road 2013 se mettront en branle le 5 novembre au Memorial Auditorium Complex à Kitchener, en Ontario.
Twenty-four teams will be looking to take a step closer to the 2014 Winter Olympic Games in Sochi, Russia, when the 2013 Capital One Road to the Roar Pre-Trials get underway on Nov. 5 at the Memorial Auditorium Complex in Kitchener, Ont.
Kingston, Ont. — Anne Merklinger will take her seat at the K-Rock Centre on Sunday watching the medal games at the 2013 Scotties Tournament of Hearts from a decidedly different perspective than she used to.