Posts Tagged 'Al Hackner'
---
The 1985 Brier final featuring Pat Ryan from Alberta vs Northern Ontario's Al Hackner. Complete with the "Al Hackner double" in the tenth end and a measure for the win in an extra end.
Brad Jacobs broke through last season for the biggest victory in his competitive curling career, with a decisive victory over Manitoba's Jeff Stoughton in the final of the 2013 Tim Hortons Brier.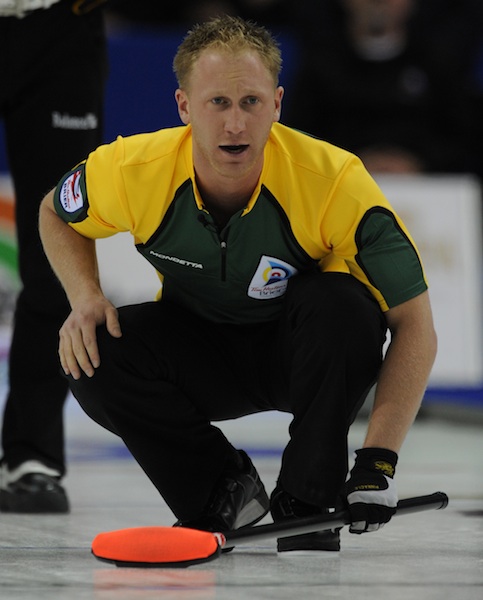 Brad Jacobs ended a 28-year drought for Northern Ontario at the Canadian men's curling championship with his team's decisive victory at last season's Tim Hortons Brier.
A long season of championship play for the best men's teams in Canadian curling came to an exciting conclusion Sunday, March 10 at the 2013 Tim Hortons Brier, presented by Monsanto, in Edmonton's Rexall Place.