Posts Tagged 'Alberta'
---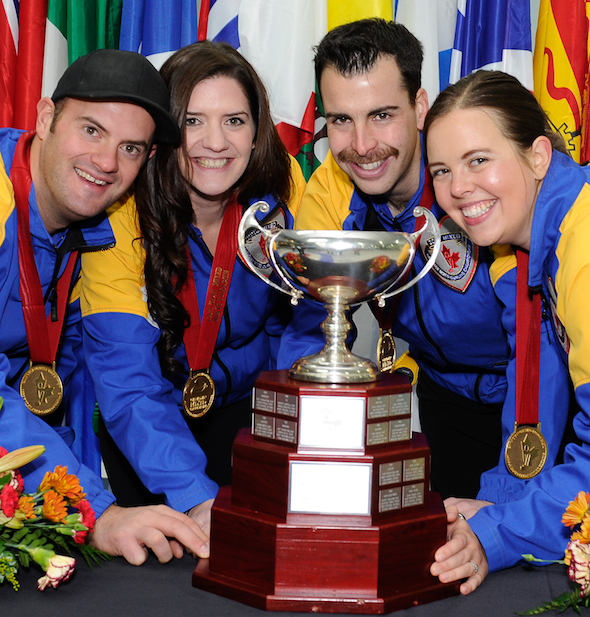 Dans le même club où, il y a plus d'une décennie, il a vécu l'un de ses moments les plus amers dans sa carrière de curling, Darren Moulding s'est racheté en toute beauté samedi après-midi .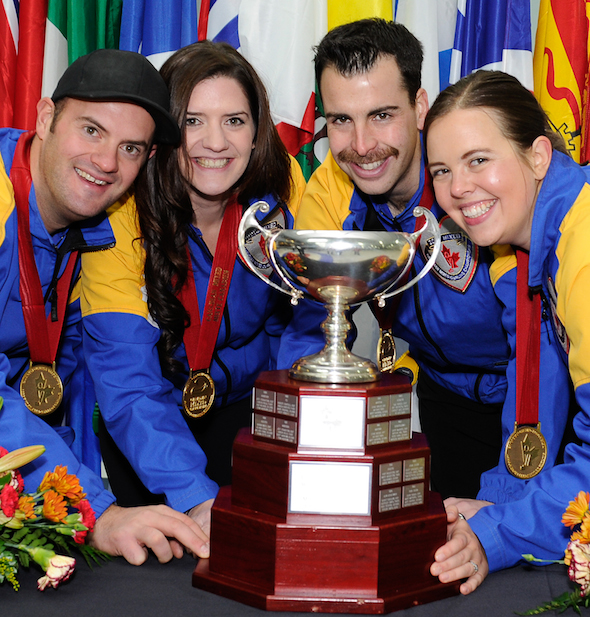 In the same club in which he suffered one of his greatest curling heartbreaks more than 10 years ago, Darren Moulding got some long-awaited redemption on Saturday afternoon.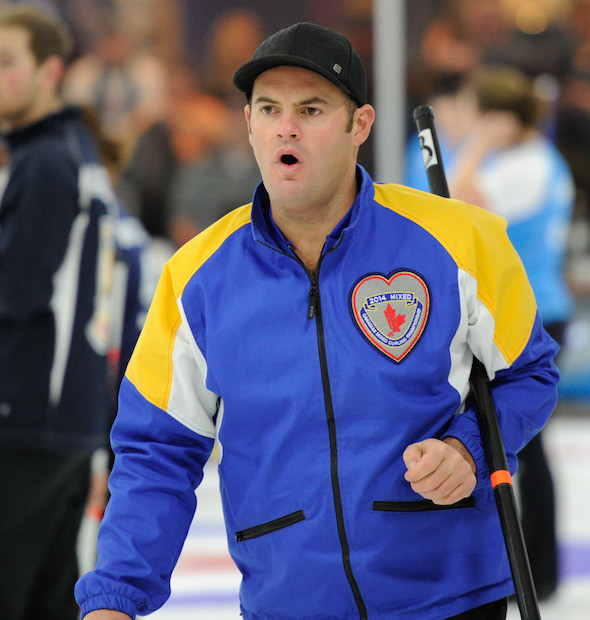 Darren Moulding de l'Alberta, Heather Jensen (sa sœur), Brent Hamilton et Anna-Marie Moulding (sa femme) des Clubs de curling Coaldale et Airdrie ont gagné un laissez-passer pour la finale du championnat canadien de curling mixte qui se tiendra au Club de curling Rideau à Ottawa.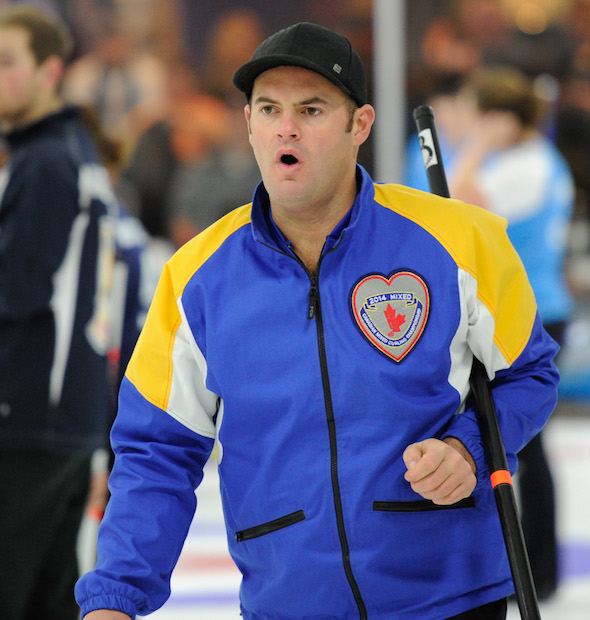 Alberta's Darren Moulding, with teammates Heather Jensen (his sister), Brent Hamilton and Anna-Marie Moulding (his wife) of the Coaldale & Airdrie CCs, has earned the bye to the championship final at this year's Canadian Mixed curling championship at the Rideau Curling Club in Ottawa.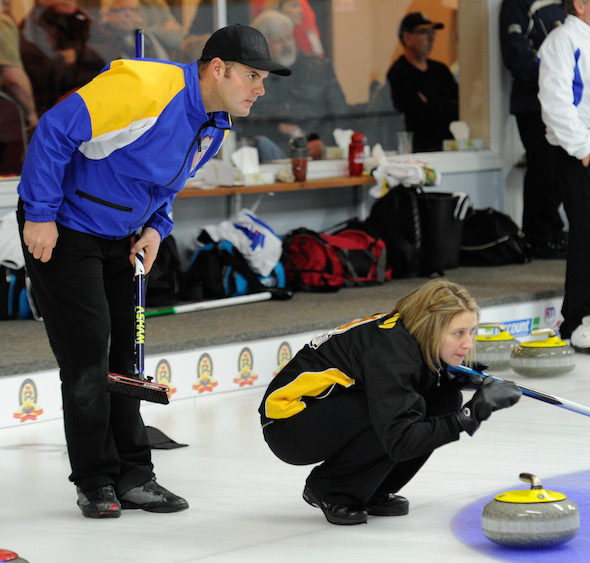 La 15e ronde du Championnat canadien de curling mixte, jeudi après-midi dans le Club de curling Rideau à Ottawa, n'a rendu guère plus clairs les scénarios d'éliminatoires pour le week-end.
---