Posts Tagged 'Alberta'
---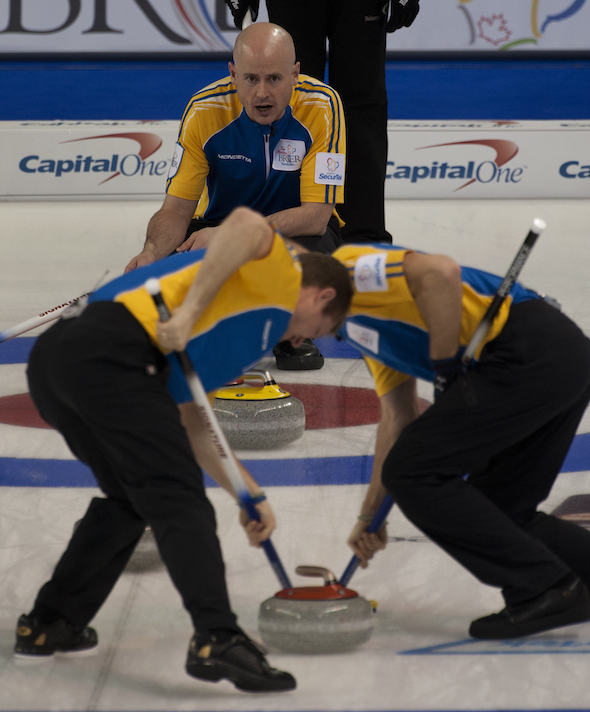 KAMLOOPS — Kevin Koe and his Alberta rink continued to pile up the points Wednesday, scoring a 10-5 victory over Ontario that moved them into a tie for top spot after 13 draws at the Tim Hortons Brier, presented by SecurTek.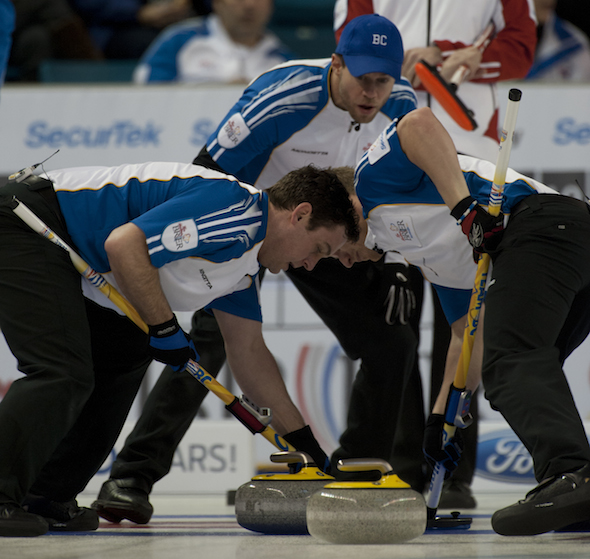 Les meneurs au Tim Hortons Brier, présenté par SecurTek, ont tous été victorieux à la ronde de mercredi matin, mais ils auront peu de temps pour savourer le succès avant de faire face à d'autres adversaires plus tard cette journée.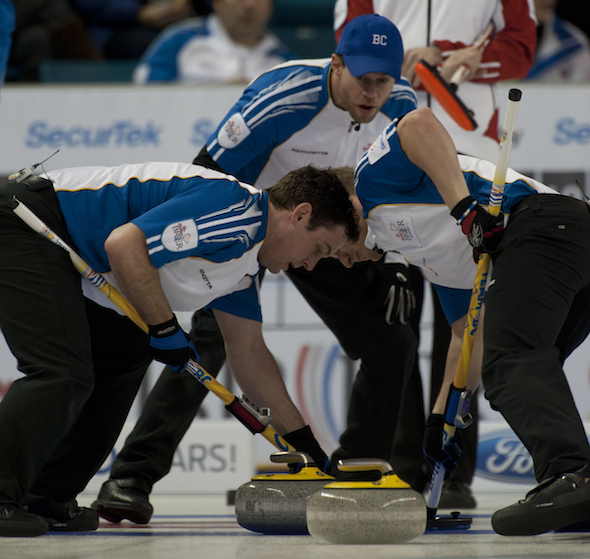 The front-runners at the Tim Hortons Brier, presented by SecurTek, all scored wins Wednesday morning but won't have much time to savour the victories before facing another set of tough opponents later today.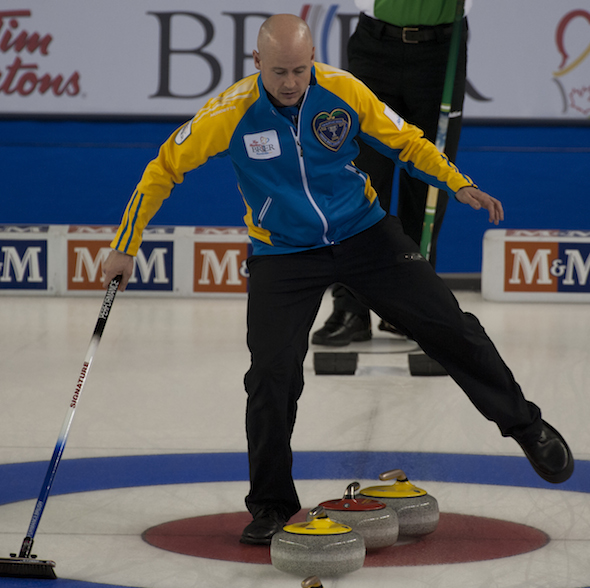 Lors de ses deux dernières présences au Brier Tim Hortons, cette année présenté par SecurTek, Kevin Koe n'a jamais pris la route la plus facile vers la victoire même lorsqu'il a remporté le tournoi en 2010. Mais, il a fait un grand pas vers cette possibilité mardi soir.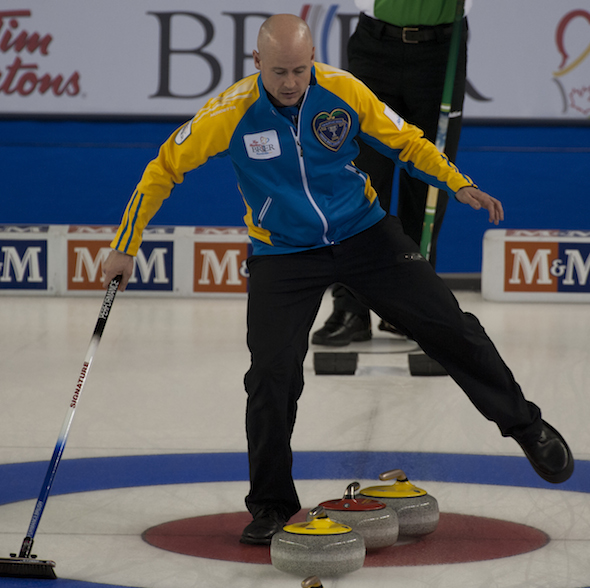 In his previous two visits to the Tim Hortons Brier, this year presented by SecurTek, Kevin Koe has never taken the easy route to victory, even when he won the event in 2010. But he took a big step towards that possibility Tuesday evening.
---