Posts Tagged 'Brad Gushue'
---
The Nov. 10 media scrum from the 9 a.m. draw at the 2013 Capital One Road to the Roar featuring Steve Laycock and Brad Gushue.
Brad Jacobs is on a roll at the Capital One Road to the Roar Pre-Trials, presented by Monsanto.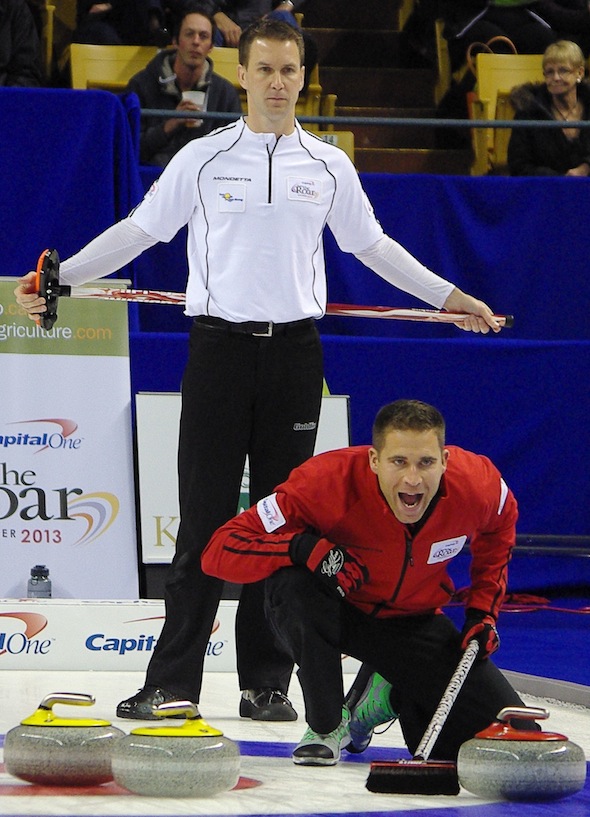 John Morris is a step closer to back-to-back trips to the Winter Olympic Games.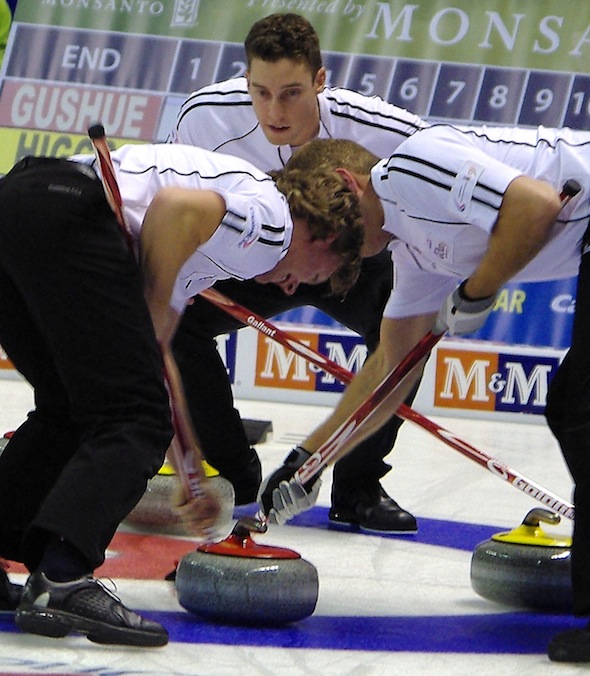 Ce n'était pas trop joli, mais ce n'était pas nécessaire. Tout ce qui importait était le « V » pour Brad Gushue et son équipe de St. Jean, Terre-Neuve et Labrador, mercredi soir au Memorial Auditorium à Kitchener, en Ontario.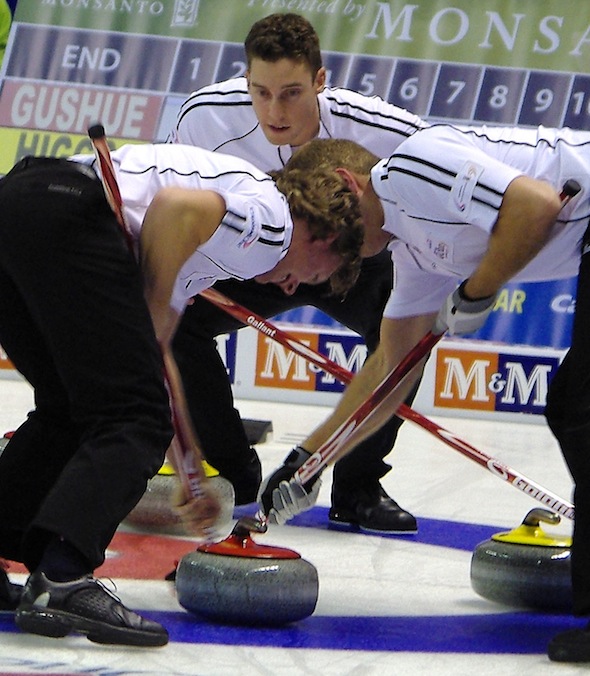 It wasn't pretty, but it didn't need to be — all that mattered was the 'W' for Brad Gushue and his team from St. John's, N.L., Wednesday night at the Memorial Auditorium in Kitchener, Ont.
---