Posts Tagged 'Brad Gushue'
---
Brad Gushue's final rock draw attempt in the 11th end came up about 20 feet short to allow Jeff Stoughton and his Manitoba team to escape Saturday with a 6-5 win over Newfoundland-Labrador in the second draw at the Tim Hortons Brier presented by SecurTek.
We interview Jeff Currie, Brad Gushue, Jeff Stoughton, John Morris and Jim Cotter after their games in draw 1 at the 2014 Tim Hortons Brier.
Brad Jacobs broke through last season for the biggest victory in his competitive curling career, with a decisive victory over Manitoba's Jeff Stoughton in the final of the 2013 Tim Hortons Brier.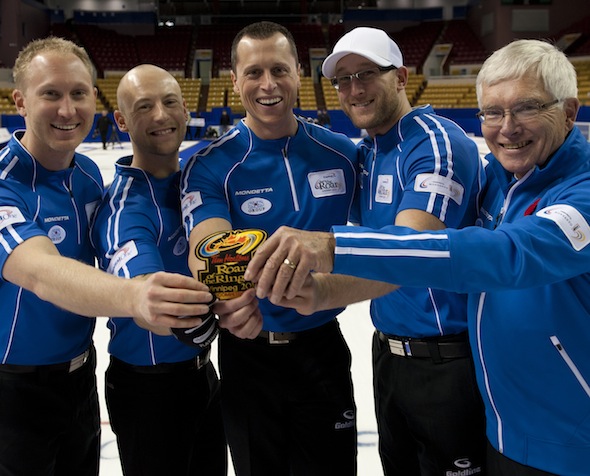 Les champions canadiens en titre auront une autre chance d'arborer la feuille d'érable sur la scène mondiale.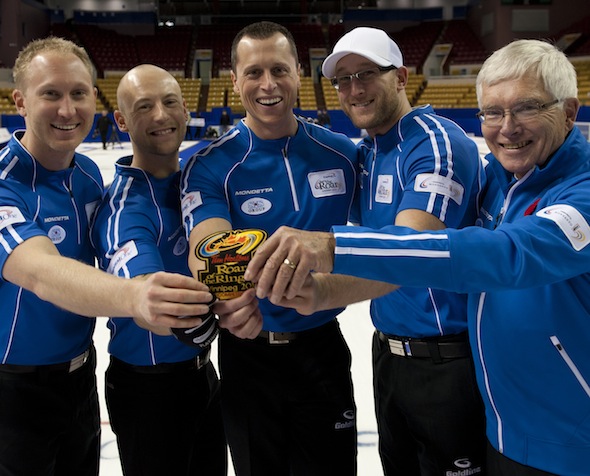 The reigning Canadian champs will get another chance to wear the Maple Leaf on the world stage.
---