Posts Tagged 'Brad Jacobs'
---
Les premières étapes vers les Jeux olympiques d'hiver de 2018 débuteront début décembre à l'aréna Encana à Camrose, Alberta et les curleurs canadiens connus seront sur place.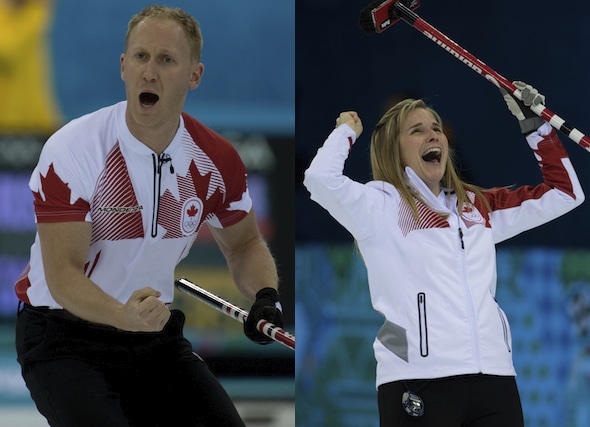 The first steps toward the 2018 Winter Olympics will be taken in early December at Encana Arena in Camrose, Alta., and a who's-who of Canadian curling will be on hand.
Quatre membres des équipes canadiennes médaillées d'or en curling aux Jeux Olympiques de Sotchi vont participer au premier tournoi de golf Swing & Sweep, l'Association canadienne de curling a annoncé aujourd'hui.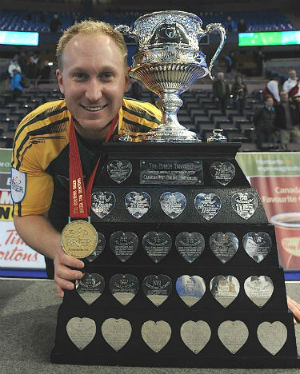 My love of curling started in my childhood.
I grew up in Sault Ste. Marie, Ontario, where my whole family curled. The Soo Curlers Association was like a second home for me. I hung out there. I found my role models there. And I felt the sport of curling test every fibre of my being, teaching me the value of never giving up.
We interview Sochi gold-medallists Ryan Harnden, E.J. Harnden, Ryan Fry and Brad Jacobs during their appearance at the 2014 Tim Hortons Brier.
---