Posts Tagged 'Brad Jacobs'
---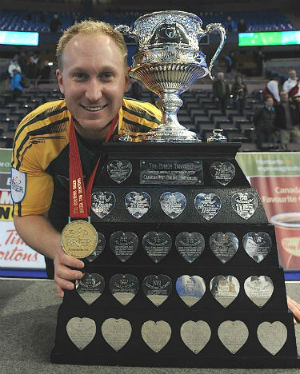 My love of curling started in my childhood.
I grew up in Sault Ste. Marie, Ontario, where my whole family curled. The Soo Curlers Association was like a second home for me. I hung out there. I found my role models there. And I felt the sport of curling test every fibre of my being, teaching me the value of never giving up.
We interview Sochi gold-medallists Ryan Harnden, E.J. Harnden, Ryan Fry and Brad Jacobs during their appearance at the 2014 Tim Hortons Brier.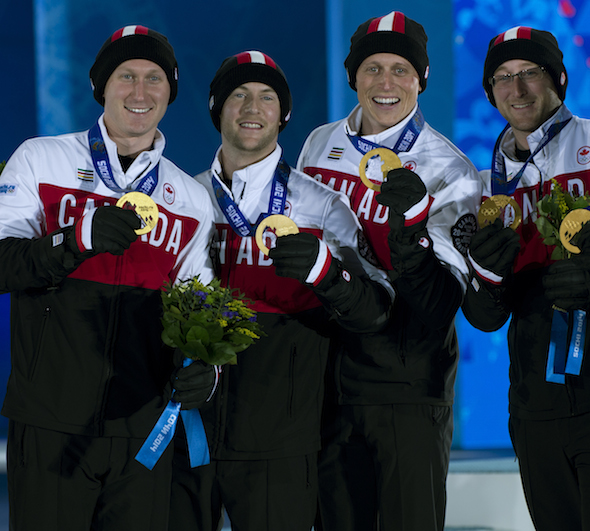 Fresh off winning the Olympic men's curling gold medal in Sochi, the Brad Jacobs team will be in Kamloops for the closing weekend of the 2014 Tim Hortons Brier, presented by SecurTek.
Par Brad Jacobs (capitaine d'Équipe Canada) — C'est un moment dont de me souviendrai jusqu'à la fin de mes jours, cela va sans dire! Et tout s'est déroulé comme dans un rêve.
---