Posts Tagged 'Brad Jacobs'
---
By Brad Jacobs (Team Canada skip) — A lot of people look at what we did when we went unbeaten at the Tim Hortons Roar of the Rings and think that we should be doing the same thing here in Russia.
Par RYAN FRY (Troisième d'Équipe Canada) —  Le premier match est un fait accompli, et nous avons été ravis enfin de jouer.
Media scrum from draw 11 at the WFG Continental Cup 2014 featuring David Hay, Steve Brown, Jennifer Jones and Brad Jacobs.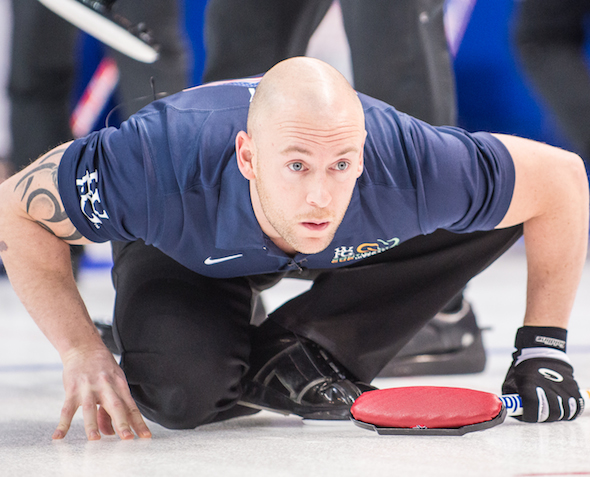 LAS VEGAS — A topsy-turvy World Financial Group Continental Cup took another twist on Friday night at Orleans Arena.
The Jan. 16 media scrum from draw 3 at the WFG Continental Cup featuring Brad Jacobs, John Shuster and Rachel Homan.
---