Posts Tagged 'Brad Jacobs'
---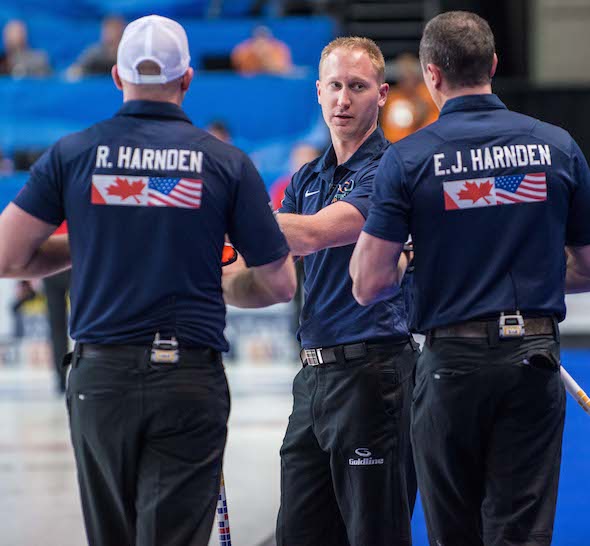 LAS VEGAS — A huge double takeout from Sochi-bound Brad Jacobs played a huge role in giving Team North America the lead after the opening day of the 2014 World Financial Group Continental Cup on Thursday at the Orleans Arena.
Brad Jacobs de Sault Ste. Marie, Ont., se fait remarquer dans le monde du curling compétitif et ce, depuis l'an 2007, quand il a premièrement représenté l'Ontario-Nord au Tournoi Tim Hortons Brier.
Brad Jacobs of Sault Ste. Marie, Ont. has been knocking on the door in the competitive curling world since 2007, when he first represented Northern Ontario at the Tim Hortons Brier.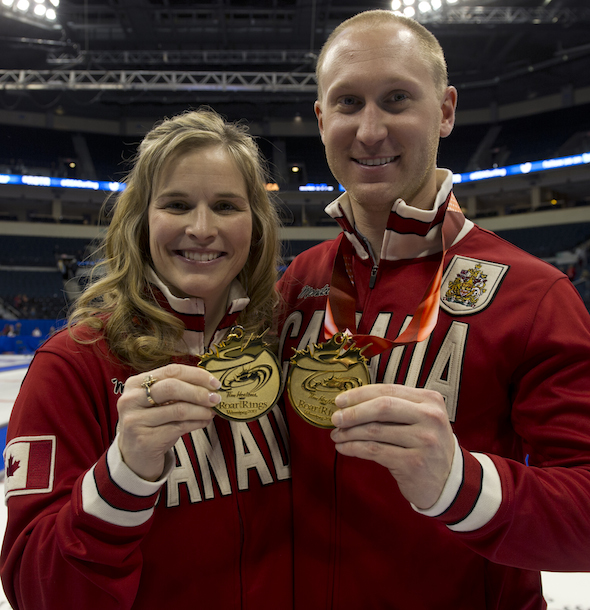 Les deux équipes olympiques du Canada auront l'occasion de mettre au point leur préparation finale pour Sotchi à la Coupe Continental WFG de 2014 à Las Vegas, a-t-on fait connaître aujourd'hui.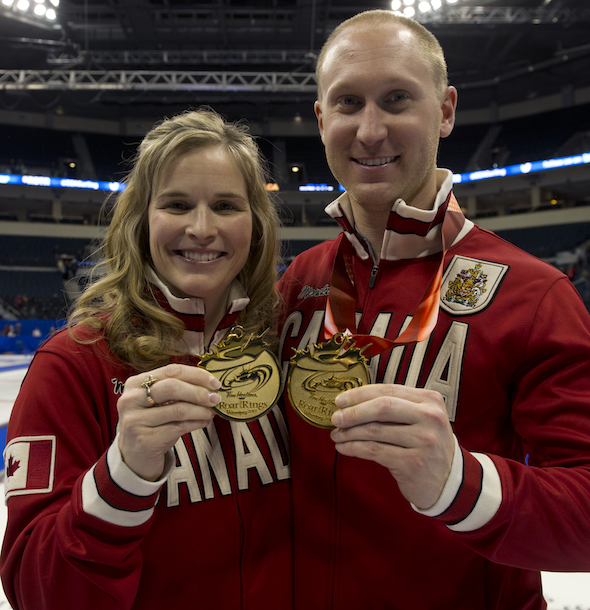 Canada's two Olympic teams will get their final tuneup for Sochi at the 2014 WFG Continental Cup in Las Vegas, it was announced today.
---