Posts Tagged 'Brad Jacobs'
---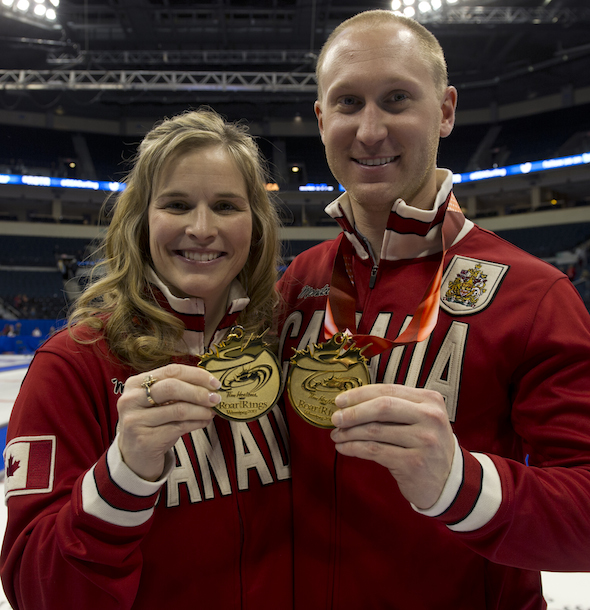 Les deux équipes olympiques du Canada auront l'occasion de mettre au point leur préparation finale pour Sotchi à la Coupe Continental WFG de 2014 à Las Vegas, a-t-on fait connaître aujourd'hui.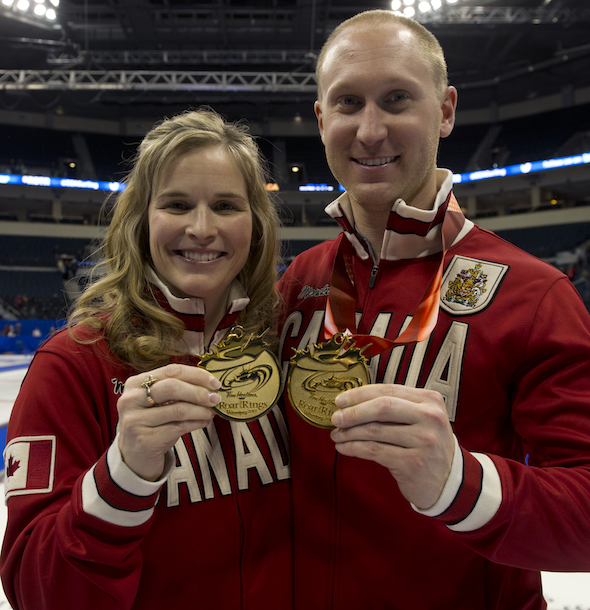 Canada's two Olympic teams will get their final tuneup for Sochi at the 2014 WFG Continental Cup in Las Vegas, it was announced today.
Brad Jacobs meets John Morris in the 2013 Tim Hortons Roar of the Rings (men's final) on Sunday, December 8, 2013.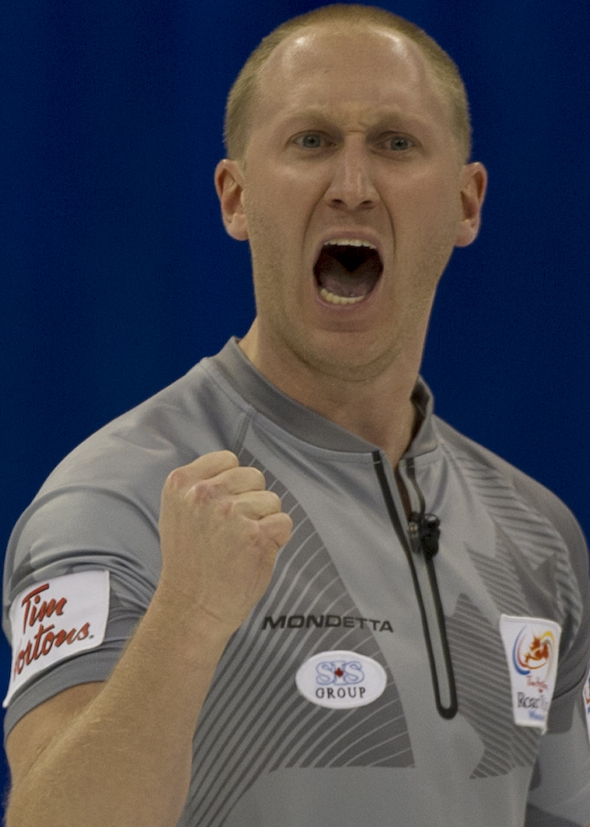 Les vainqueurs au Tim Hortons Brier ciblent maintenant les Jeux Olympiques.
Brad Jacobs et son équipe de Sault Ste. Marie, Ont., ont gagné le droit de représenter le Canada aux Jeux Olympiques de 2014 à Sotchi, Russie, en vertu d'une victoire 7-4 sur John Morris, dimanche après-midi aux Essais canadiens de curling Tim Hortons Roar of the Rings, présentés par Monsanto, dans le Centre MTS à Winnipeg.
The Dec. 8 media scrum from the men's final at the Tim Hortons Roar of the Rings featuring John Morris, Ryan Fry and Brad Jacobs.
---