Posts Tagged 'Brendan Bottcher'
---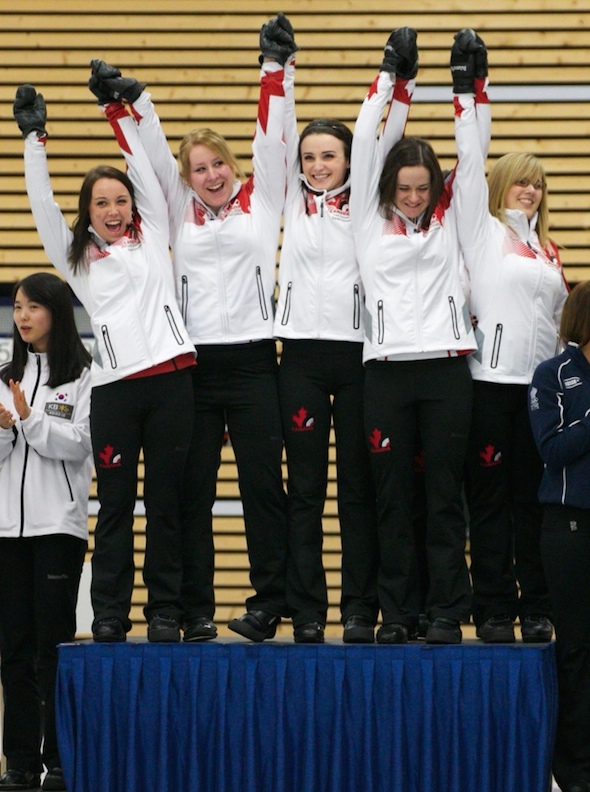 The CIS-CCA Canadian University Curling Championships, presented by Travelers, get underway Wednesday at the Callie Curling Club in Regina.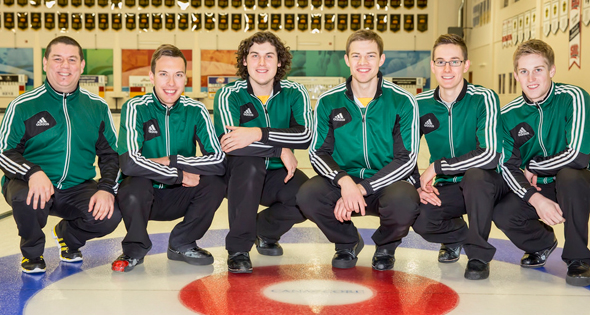 University of Alberta Golden Bears, Edmonton, AB
Coach: Rob Krepps
Skip: Brendan Bottcher
Third: Evan Asmussen
Second: Brad Thiessen
Lead: Landon Bucholz
Alternate: Thomas Scoffin
Il a fallu un bout supplémentaire, mais les hommes d'Équipe Canada se sont acharnés pour mettre la main sur une médaille de bronze à l'Universiade d'hiver 2013, l'emportant 6-5 sur le Norvégien  Markus Hoeiberg dans le stade Baselga di Pine à Trentino, Italie.
It took an extra end, but Team Canada men battled their way to a 2013 Winter Universiade bronze medal after defeating Norway's Markus Hoeiberg 6-5 at the Baselga di Pine Ice Stadium in Trentino, Italy.
Brendan Bottcher et son équipe de l'Université de l'Alberta ont terminé les préliminaires sur une victoire et ils se sont payé une place dans la demi-finale de l'Universiade d'hiver 2013 à Trentino, Italie.
---