Posts Tagged 'Brett Gallant'
---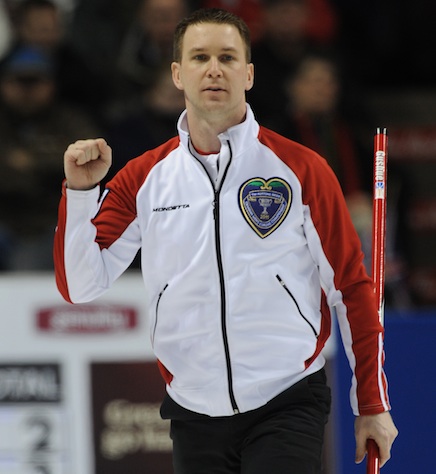 Brad Gushue earned the distinction of winning Canada's first Olympic gold medal in men's curling with a victory at the 2006 Games in Turin, Italy. Now he leads his new team into Kitchener for the 2013 Capital One Road to the Roar, presented by Monsanto, with hopes of adding to his medal collection.
Rasmus Stjerne made his name on the international scene with a victory over Team Canada's Brett Gallant in the final of the 2009 World Junior Men's Curling Championship, held in Vancouver as a test event for the 2010 Olympics.
It took longer than expected to decide the Prince Edward Island representative for the 2013 Tim Hortons Brier, but ultimately Eddie MacKenzie came through in the championship final, Feb. 12 at the Crapaud Community Curling Club.
In a star-studded field that will take to the ice in Moose Jaw's Mosaic Place November 28-December 2 for the 2012 Capital One Canada Cup of Curling, only two skips share the Olympic gold medal experience.
Mike Gaudet, as the newly crowned P.E.I. provincial champ will be "Runnin' Back to Saskatoon" for the 2012 Tim Hortons Brier.
---