Posts Tagged 'Canada Cup of Curling'
---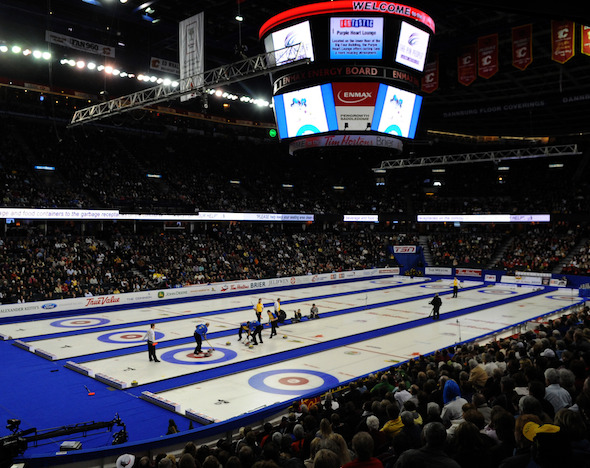 Canada's top men's curlers will be presented with a unique opportunity next season, it was announced today by the Canadian Curling Association.
The Manitoba women's curling scene has been dominated in recent years by Jennifer Jones and her powerhouse team from Winnipeg, but there's another Manitoba foursome that's making a legitimate push for a share of the glory, and Kristy McDonald is a big reason why.
Glenn Howard and Kevin Martin chat with media following the men's final about their last game at the Canada Cup.
Alberta held exclusive rights to the Canada Cup of Curling men's crown until last year when the Glenn Howard team from Coldwater, Ontario turned back Kevin Martin in his bid for a fourth title.