Posts Tagged 'Carter Rycroft'
---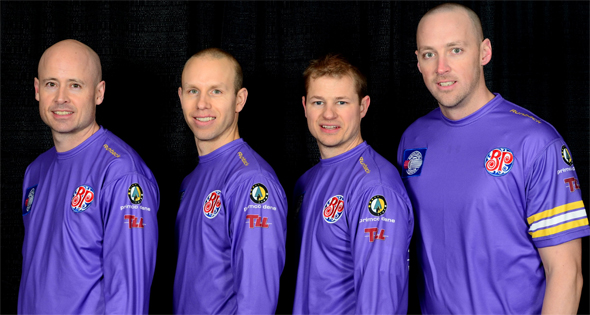 Glencoe Club, Calgary, AB
skip: Kevin Koe
third: Pat Simmons
second: Carter Rycroft
lead: Nolan Thiessen
alternate: Jamie King
coach: John Dunn
Kevin Koe a percé en 2010 quand il a remporté le Brier Tim Hortons et le Championnat du monde de curling masculin. Le skip du Calgary Glencoe Club sera dans la course pour une médaille en faisant partie des 16 équipes en compétition au Tim Hortons Roar of the Rings de 2013, présenté par Monsanto.
After a breakthrough year in 2010, when Kevin Koe won both the Tim Hortons Brier and the World Men's Curling Championship, the skip from Calgary's Glencoe Club will be back in the medal hunt as part of the 16-team field for the 2013 Tim Hortons Roar of the Rings, presented by Monsanto.
In the history of the Canada Cup Alberta teams have clearly dominated the men's side of the championship, winning in eight of the nine competitions.  Kevin Koe is hoping to add one more for the Wild Rose province November 28-December 2 at the 2012 Capital One Canada Cup of Curling in Moose Jaw.
Carter Rycroft has never been one to seek the curling spotlight, but it always seems to find him because ever since he finished his junior career, he's played on some of the best curling teams on the planet.
---