Posts Tagged 'Craig Savill'
---
The men's final of the 1998 World Junior Championship featuring Canada (John Morris) vs Scotland (Gary MacKay).
It should be simple, right? Foot in hack, rock in hand, eye on broom and away you go, sliding down the ice like Glenn Howard.
Ça devrait être tout simple. Le pied dans l'entaille, la pierre dans la main, l'œil sur le balai et hop, parti, on glisse parfaitement sur la glace, tel Glenn Howard.
Glenn Howard de l'Ontario possède un curriculum de curling compétitif qui ferait envie à virtuellement de n'importe quel curleur qui ne s'est jamais apprêté à lancer une pierre avec le championnat en jeu incluant presque toutes les réalisations majeures dans le curling.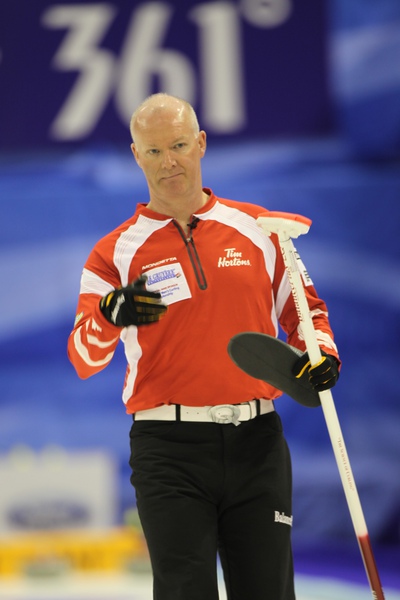 Ontario's Glenn Howard boasts a competitive curling resume that would be the envy of virtually anyone that ever sat in the hack with the championship on the line, encompassing almost every major achievement in the sport.
---