Posts Tagged 'curling'
---
Canada defeats USA 7-2 but later drop their first game of the tournament 8-6 to Norway in Monday's wheelchair curling action at the Sochi 2014 Paralympic Winter Games in Sochi, Russia.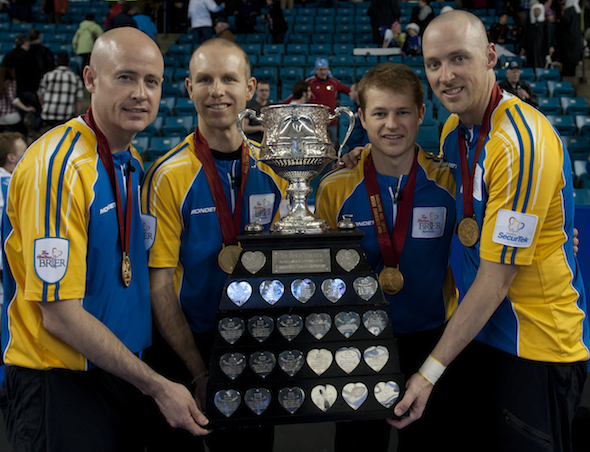 KAMLOOPS — Kevin Koe et son quatuor de l'Alberta ont enregistré des trois-points aux 2e, 5e et 7e bouts dimanche et ont récolté une victoire de 10-5 contre John Morris de la Colombie-Britannique pour remporter le Brier Tim Hortons, présenté par SecurTek.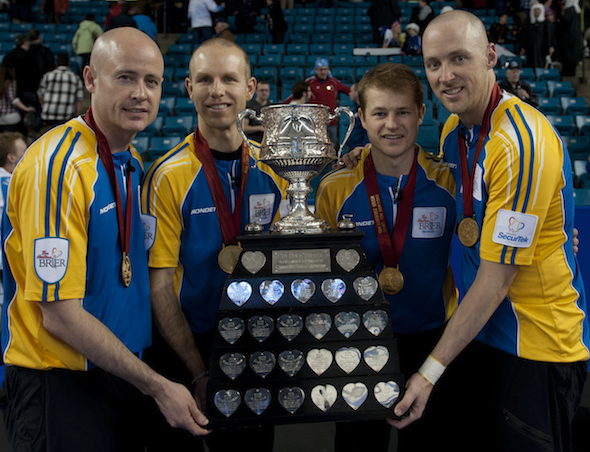 KAMLOOPS — Kevin Koe and his Alberta team scored triples in the second, fifth and seventh ends Sunday to roll to a 10-5 win over John Morris of B.C. to win the Tim Hortons Brier, presented by SecurTek.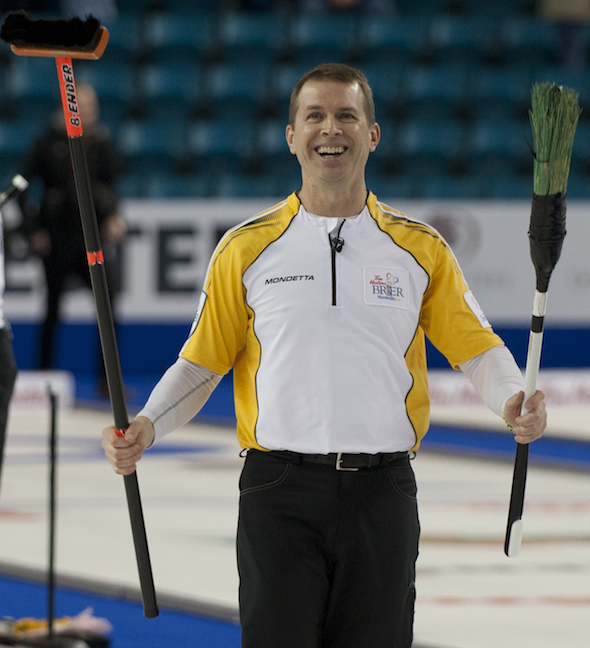 KAMLOOPS — Jeff Stoughton a volé cinq points au cours des quatre premiers bouts pour ouvrir une avance 7-0 et remporter une victoire décisive 9-5 sur le Québécois Jean-Michel Ménard  dans le match pour la médaille de bronze dimanche matin au Tim Hortons Brier, présenté par SecurTek.
L'équipe canadienne de curling en fauteuil roulant a repris là où elle avait laissé après les grosses victoires d'hier contre l'Angleterre et la Russie. Aujourd'hui, elle affrontait la Suède dans un duel très attendu qui opposait deux des meilleures équipes dans le tournoi.
---