Posts Tagged 'curling'
---
Boucherville, Que., will play host to the Canadian Wheelchair Curling Championship for the second straight year, it was announced today by the Canadian Curling Association.
L'Association canadienne de curling a annoncé aujourd'hui que Boucherville, Québec, sera l'hôte du championnat canadien de curling en fauteuil roulant pour une deuxième année de suite.
Les premières étapes vers les Jeux olympiques d'hiver de 2018 débuteront début décembre à l'aréna Encana à Camrose, Alberta et les curleurs canadiens connus seront sur place.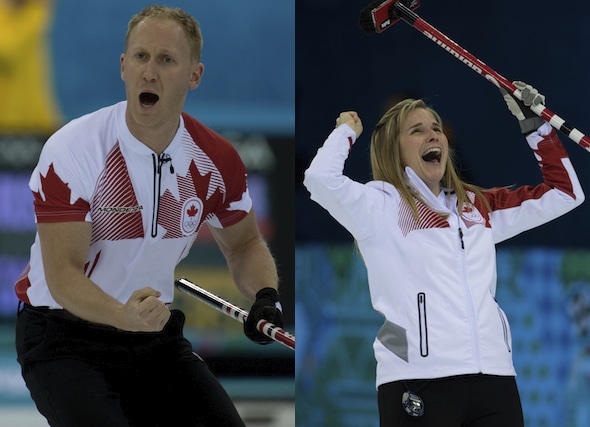 The first steps toward the 2018 Winter Olympics will be taken in early December at Encana Arena in Camrose, Alta., and a who's-who of Canadian curling will be on hand.
Canada's Olympic and Paralympic gold-medallists have been taking part in the Celebration of Excellence Tour this week in Ottawa and Calgary.
---