Posts Tagged 'Dallan Muyres'
---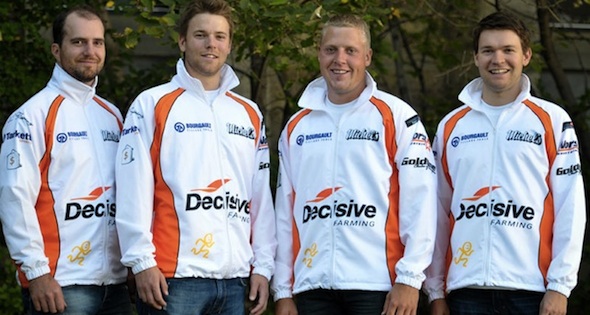 Steve Laycock will be making his second appearance at Canadian curling's Pre-Trials event when he competes in the 2013 Capital One Road to the Roar, presented by Monsanto, Nov. 5-10 at the Kitchener Memorial Auditorium Complex.
Based on the bloodlines alone, Dallan Muyres should enjoy a productive curling career.
The 2012 Tim Hortons Brier will be contested March 3 – 11 in Saskatoon's Credit Union Centre…. that much we know for sure.  But the question of who will be curling in home-province colours is still to be decided.
Saskatchewan's Steve Laycock is taking a very serious approach to the 2011 Canada Cup with the first berths in the 2013 Tim Hortons Roar of the Rings on the line.