Posts Tagged 'David Murdoch'
---
Media scrum from draw 7 at the WFG Continental Cup 2014 featuring Jessica Schultz, John Shuster, David Murdoch, Eve Muirhead, Ryan Fry and Emma Miskew.
Media scrum from draw 5 at the 2014 WFG Continental Cup featuring Ryan Fry, David Murdoch and Margaretha Sigfridsson.
Ce sera un Camp Monde rempli d'étoiles qui se présentera sur la glace à l'Orleans Arena à Las Vegas pour la Coupe Continental World Financial Group de 2014, a-t-on annoncé aujourd'hui.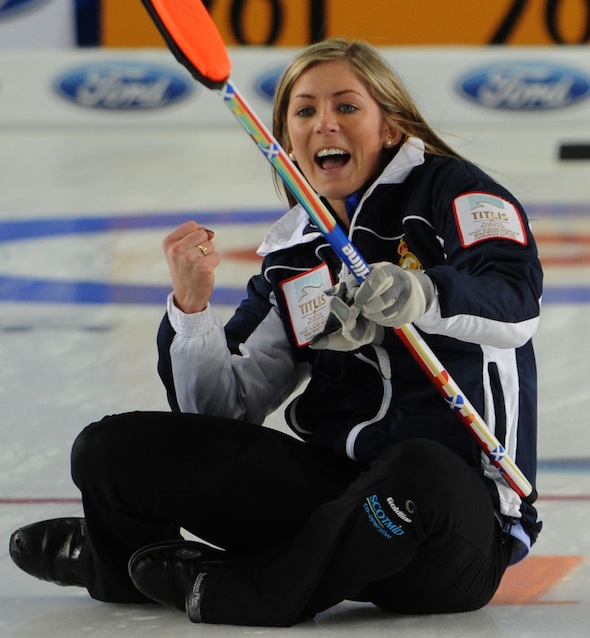 It will be a star-studded Team World entry that takes to the ice at the Orleans Arena in Las Vegas for the 2014 World Financial Group Continental Cup, it was announced today.
l'Écosse compte maintenant une passe de six podiums consécutifs au Championnat Mondial Ford de curling masculin, présenté par Booster Juice, grâce à une victoire dimanche après-midi au Save-On-Foods Memorial Centre, à Victoria, C-B.
---