Posts Tagged 'Dawn Askin'
---
There were no surprises coming out of the Manitoba or Northwest Territories/Yukon Scotties playdowns this year, as a pair of long-time contenders earned the right to compete in the 2013 Canadian Women's Curling Championship.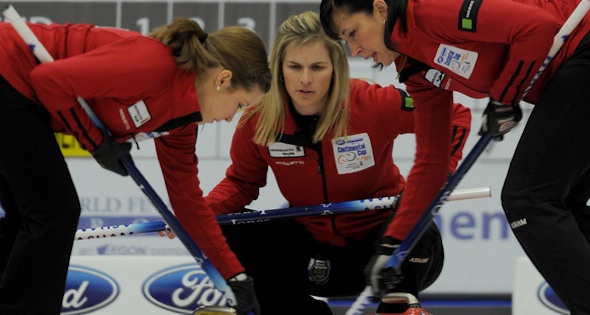 In a year that has seen Jennifer Jones undergo knee surgery and give birth to her first child, the Winnipeg skip is preparing for a return to the competitive curling scene.  And, she'll be hitting the ice for her first competitive action of the season in Penticton January 10-13 for the World Financial Group Continental Cup.
In just two months the highly anticipated Season of Champions gets underway in Moose Jaw when the 2012 Capital One Canada Cup of Curling hits the ice in Mosaic Place – the impressive new sports and entertainment complex that has played an integral role in the rejuvenation of the city's downtown district.
It's a simple fact in curling that a lead won't win a game for a team on his or her own, but a lead can sure lose a lot of games with poor shots to open an end.
Opportunity came knocking for Joëlle Sabourin when Jennifer Jones's second, Jill Officer, told her teammates last spring that she was expecting her first baby in December.
---