Posts Tagged 'Dawn McEwen'
---
Par Dawn McEwen (première d'Équipe Canada) — Ça fait une heure déjà que le match a terminé, mais je tremblote toujours.
Par Dawn McEwen (première d'Équipe Canada) — Le match de ce matin contre les Danoises n'a pas été facile, et nous sommes contentes et soulagées d'en être sorties victorieuses.
By Dawn McEwen (Team Canada lead) — This morning's game against Denmark wasn't easy, so we were glad to pull out the win in the end.
The daunting four-year process to represent Canada this February in Sochi will come to an emotional conclusion for 16 teams at the 2013 Tim Hortons Roar of the Rings, presented by Monsanto, Dec. 1-8 in Winnipeg's MTS Centre.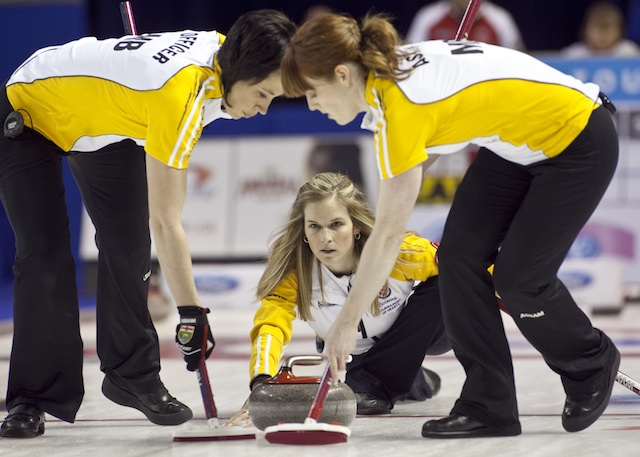 In one of the most storied careers in competitive curling, it's hard to imagine a whole lot of unresolved issues on the 'bucket list' for Jennifer Jones, the longtime pride of Winnipeg's St. Vital Curling Club.