Posts Tagged 'E.J Harnden'
---
By E.J. Harnden (Team Canada second) — Well, we knew coming in that every game was going to be tough so we can't get too down in the dumps about losing tonight.
Brad Jacobs of Sault Ste. Marie, Ont. has been knocking on the door in the competitive curling world since 2007, when he first represented Northern Ontario at the Tim Hortons Brier.
The Dec. 3 media scrum from the 8:30 a.m. draw at the Tim Hortons Roar of the Rings featuring Mike McEwen, Jeff Stoughton, E.J. Harnden, Glenn Howard, John Epping and Kevin Martin.
Brad Jacobs broke through last season for the biggest victory in his competitive curling career, with a decisive victory over Manitoba's Jeff Stoughton in the final of the 2013 Tim Hortons Brier.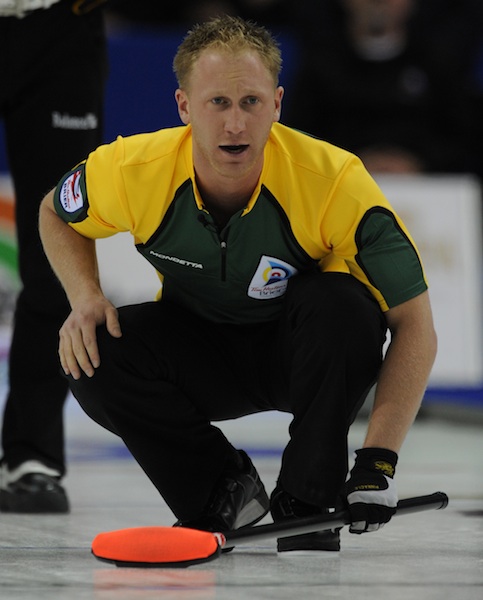 Brad Jacobs ended a 28-year drought for Northern Ontario at the Canadian men's curling championship with his team's decisive victory at last season's Tim Hortons Brier.
---