Posts Tagged 'E.J Harnden'
---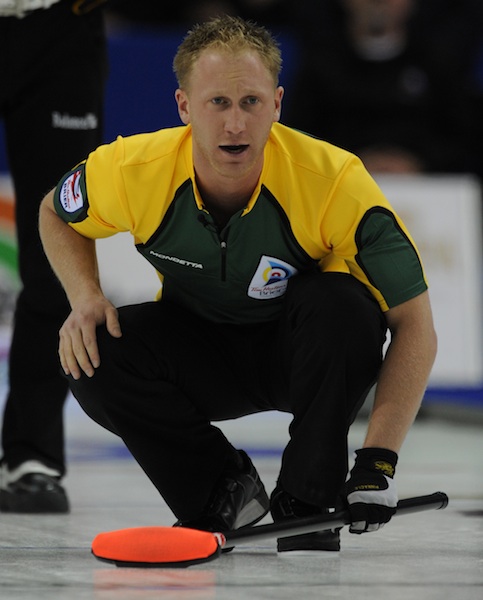 Brad Jacobs ended a 28-year drought for Northern Ontario at the Canadian men's curling championship with his team's decisive victory at last season's Tim Hortons Brier.
Le Suédois Niklas Edin est entré dans l'histoire du curling, dimanche au Save-On-Foods Memorial Centre à Victoria, Colombie-Britannique.
Sweden's Niklas Edin made some curling history on Sunday at the Save-On-Foods Memorial Centre in Victoria, B.C.
Canada's gold-medal streak at the Ford World Men's Curling Championship, presented by Booster Juice, has been snapped by Sweden.
Équipe Canada est à une victoire de remporter une quatrième médaille d'or de suite au Championnat mondial Ford de curling masculin, présenté par Booster Juice.
---