Posts Tagged 'Emma Miskew'
---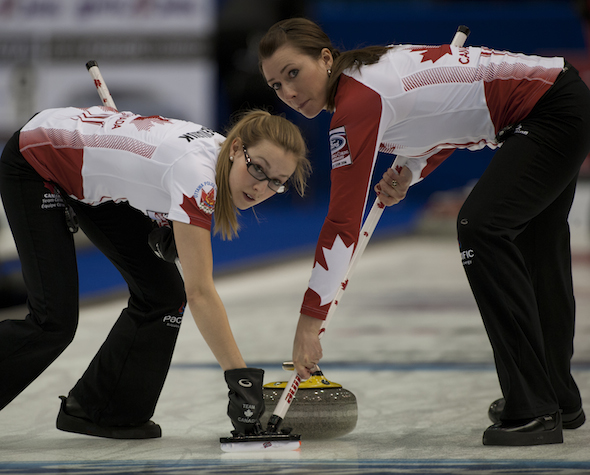 We don't know where they'll finish in the top four, and we don't know whom they'll be playing.
We interview Anna Kubešková, Emma Miskew, Rachel Homan and Ekaterina Galkina after their games in draw 13 at the 2014 Ford World Women's Curling Championship.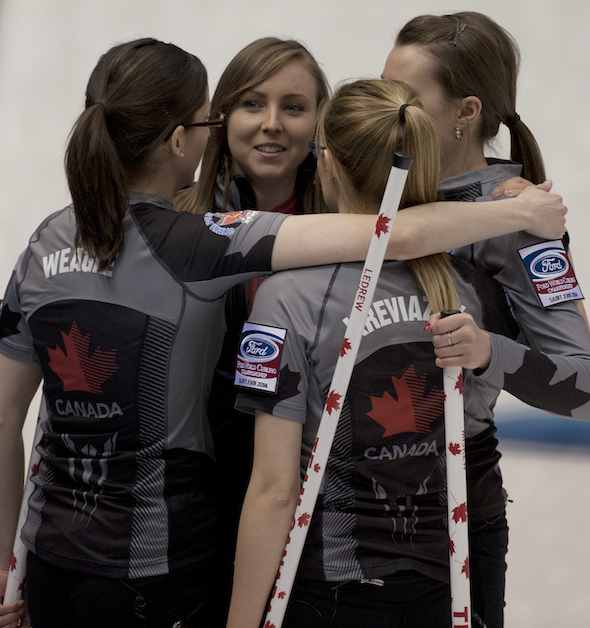 It had been 20 games since Team Canada skip Rachel Homan needed to throw her last shot in the last end of a curling game.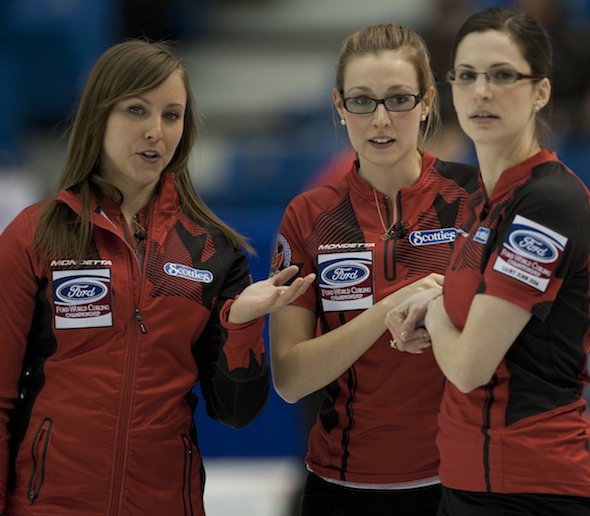 Équipe Canada fait partie des trois formations à égalité en tête du classement au championnat mondial Ford de curling féminin, présenté par Booster Juice.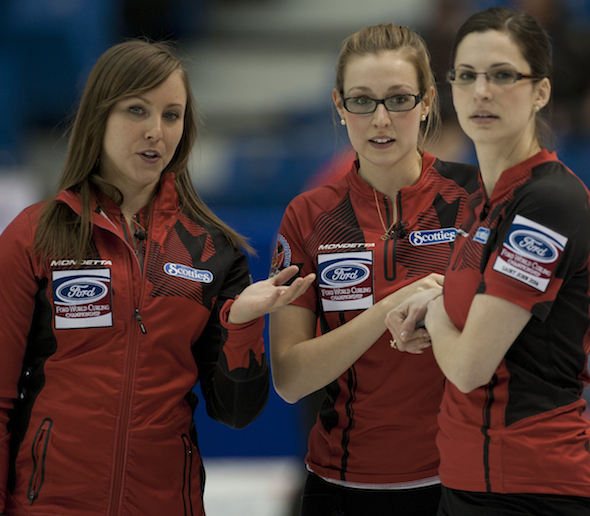 Team Canada is part of a three-way logjam at the top of the standings at the Ford World Women's Curling Championship, presented by Booster Juice.
---