Posts Tagged 'Eve Muirhead'
---
Since 2007, Eve Muirhead has been the poster girl for women's curling in Scotland, winning four world junior championships in the span of five years.
Media scrum from draw 7 at the WFG Continental Cup 2014 featuring Jessica Schultz, John Shuster, David Murdoch, Eve Muirhead, Ryan Fry and Emma Miskew.
The Jan. 16 media scrum from draw 1 at the WFG Continental Cup in Las Vegas featuring Eve Muirhead, Thomas Ulsrud and Erika Brown… plus a few teammates photobombing the interviews!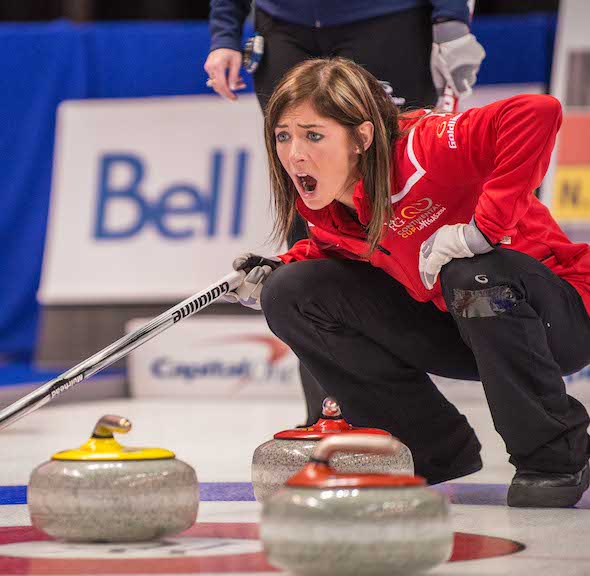 LAS VEGAS — Le Camp Monde a remporté deux victoires rapides sur les trois premiers matchs, jeudi matin dans l'aréna Orleans à la Coupe Continentale 2014 World Financial Group.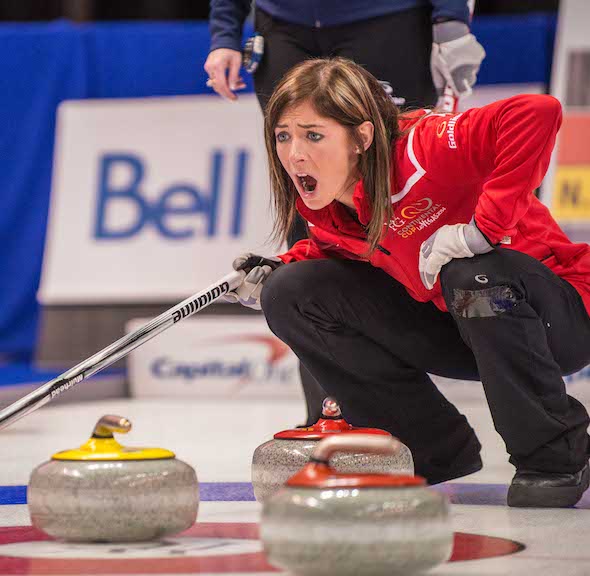 LAS VEGAS — Team World swept to victories in two of the opening three games at the 2014 World Financial Group Continental Cup on Thursday morning at the Orleans Arena.
---