Posts Tagged 'For the love of curling'
---
Carving up the John Daly-designed Thundering Waters Golf Club layout to the tune of 17-under-par earned the foursome of Ian Gollert, Garry Guinard, Tim Jones and Jim Steele top honours in the Canadian Curling Association's inaugural Swing & Sweep Golf Tournament, presented by Pinty's, on Wednesday.
Curler Kevin Martin, longtime player and curling supporter George Cooke, and former CCA Board of Governors chair Ron Hutton were inducted into the Canadian Curling Hall of Fame at an awards gala on Tuesday evening to wrap up the first National Curling Summit, taking place in Niagara Falls, Ont.
The first 10 winners of the Canadian Curling Association's For the Love of Curling scholarships have been decided, it was announced today by the CCA.
It was a record-breaking year for the highly popular Rocks & Rings indoor curling program.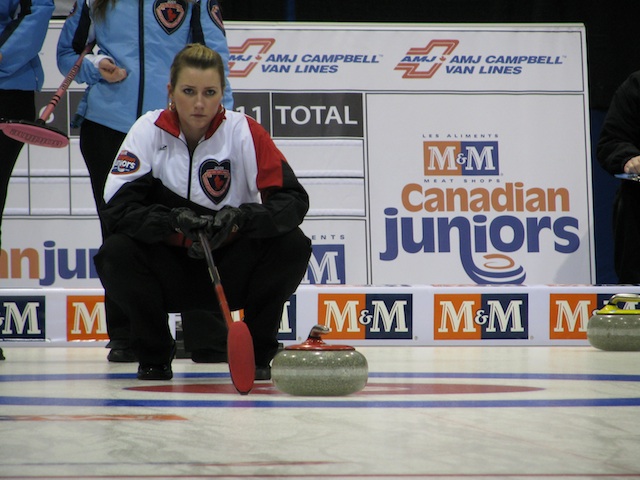 Ottawa's Emma Miskew knows from personal experience just how difficult it is to balance a competitive curling career with the demands of a university program.
---