Posts Tagged 'Ford Hot shots'
---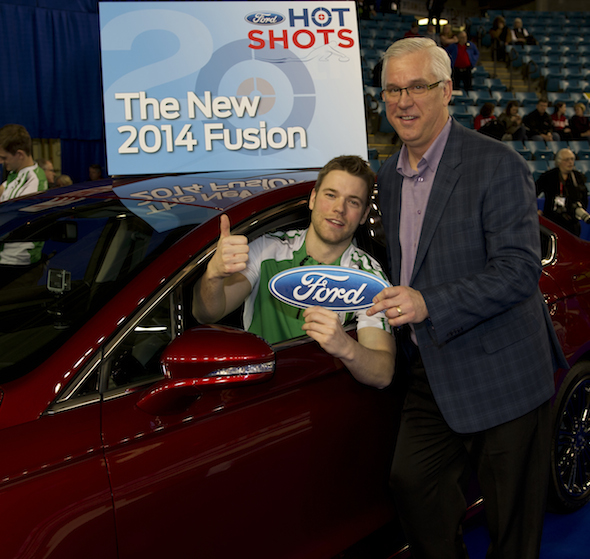 Kirk Muyres regarde la compétition Ford Hot Shots depuis qu'il était «haut comme trois pommes» et samedi, la première fois où il conteste cet événement, il a eu la haute main sur Darren Roach pour remporter la victoire dans cette compétition annuelle de compétences.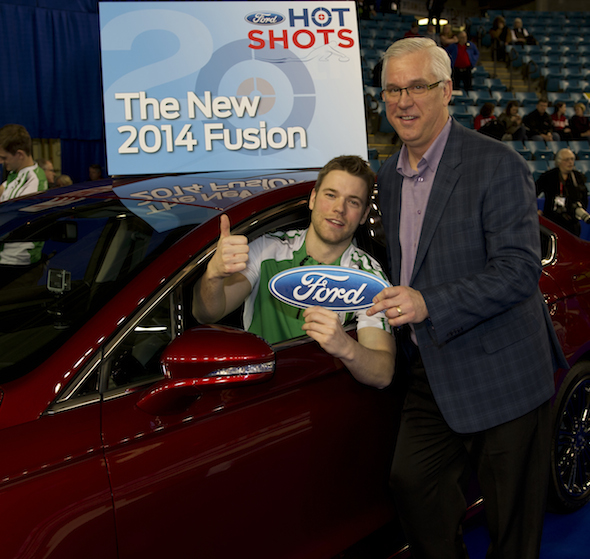 Kirk Muyres has been watching the Ford Hot Shots competition since he was "knee-high to a duck" and Saturday, in his first foray into the event, he outdueled Darren Roach to win the skills contest.
Darren Roach, deuxième dans l'équipe néo-brunswickoise, a achevé la perfection ou presque avec ses tirs vendredi, pour mener au classement après la première ronde de la compétition Ford Hot Shots 2014.
New Brunswick second Darren Roach was nearly perfect with his shot making Friday to lead the field after the preliminary round of the 2014 Ford Hot Shots competition.
Heather Strong, skip of Newfoundland and Labrador, walked away with the keys to a 2014 Ford Fusion after outscoring Alison Kreviazuk in the finals of the Ford Hot Shots at Maurice-Richard Arena on Saturday afternoon.
---