Posts Tagged 'Germany'
---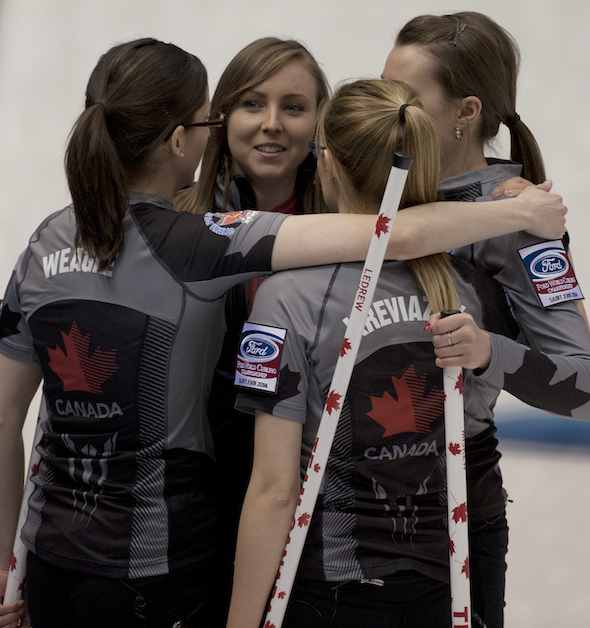 It had been 20 games since Team Canada skip Rachel Homan needed to throw her last shot in the last end of a curling game.
Three fun facts about Germany: You can drive 300 km an hour on the Autobahn. There are over 1,500 different brands of beer available throughout the country. Every February, Andrea Schopp will be crowned Germany's women's curling champion. Well, not every year; she has missed out on three of the last twenty-five titles.
The official draw for the 2012 Ford World Women's Curling Championship – March 17-25 in the Lethbridge ENMAX Centre – has now been released. 
Andrea Schoepp doesn't have the use of a bicycle during the Continental Cup at the Servus Credit Union Place this week.
If she did, the current world women's curling champion skip claims she's be riding from the hotel to the arena and back every day, and never mind the minus-20 temperatures or the ice-bound streets.