Posts Tagged 'Heather Nedohin'
---
The Dec. 1 media scrum from the 1 p.m. draw at the Tim Hortons Roar of the Rings featuring Jennifer Jones, Breanne Meakin, Rachel Homan, Val Sweeting, Stefanie Lawton, Heather Nedohin and Renée Sonnenberg.
Heather Nedohin est depuis longtemps une compétitrice d'élite et une favorite des fans à cause de l'émotion dont elle fait preuve quand elle pratique son sport. Au printemps dernier, nous l'avons contactée pour demander son aide au programme Rocks & Rings, et elle a répondu oui sans hésiter.
Heather Nedohin has been a top-level competitor for many years and is loved by fans everywhere for the emotion she shows on the curling ice. Last spring we connected with her to get her involved with the Rocks & Rings program and she jumped at the opportunity.
Kevin Martin comes in to the 2013 Tim Hortons Roar of the Rings, presented by Monsanto, Dec. 1-8 in Winnipeg's MTS Centre, with the well-deserved reputation as one of the most accomplished competitors in the long history of Canadian curling.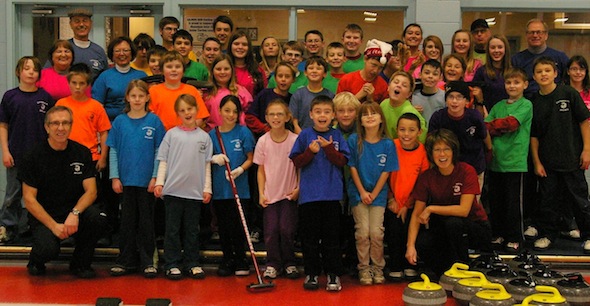 With the Olympic Games merely months away, it's easy to be swept up in the hype of determining who will represent Canada in Sochi, Russia.
---