Posts Tagged 'Jamie Murphy'
---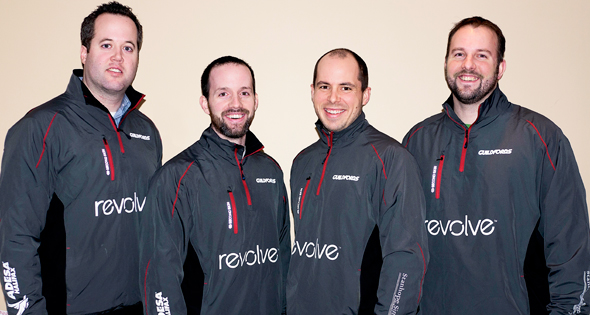 Lakeshore Curling Club, Lower Sackville, NS
skip: Jamie Murphy
vice: Jordan Pinder
second: Mike Bardsley
lead: Donald McDermaid
alternate: Mark Kehoe
Coach: Alan Darragh
Competitive curling gets down to serious business in Atlantic Canada at the end of the month with the start of playdowns to fill out the field for the 2013 Tim Hortons Brier, March 2-10 in Edmonton's Rexall Place.
The wins continued to pile up for unsung Nova Scotia at the Tim Hortons Brier on Sunday morning. Jamie Murphy and his rookie team from the CFB Halifax vaulted into a 5-2 lead at the half
Click here to watch.
Jamie Murphy, Kevin Koe, Rob Fowler and Brad Jacobs chat with media following Draw 3 of the 2012 Tim Hortons Brier.
They may not sustain it for the week — not with co-favourites Kevin Koe and Glenn Howard breathing down their necks — but the rookie Nova Scotians skipped by Jamie Murphy experienced a first Tim Hortons Brier day to remember on Saturday at the Credit Union Centre.
---