Posts Tagged 'Janet Arnott'
---
Par Janet Arnott (entraîneure d'Équipe Canada) — Nous avons été contentes de retourner sur la piste aujourd'hui dans l'aréna Ice Cube, et notre équipe a très bien joué pour l'emporter sur le Japon ce matin. L'équipe japonaise nous a mises à l'épreuve, mais en fin de compte nous en sommes sorties victorieuses!
By Janet Arnott (Team Canada coach) — It was good to get back on the ice today at the Ice Cube, and the girls played very well to beat Japan this morning. The Japanese team gave us a very good test, but we managed to get it done in the end!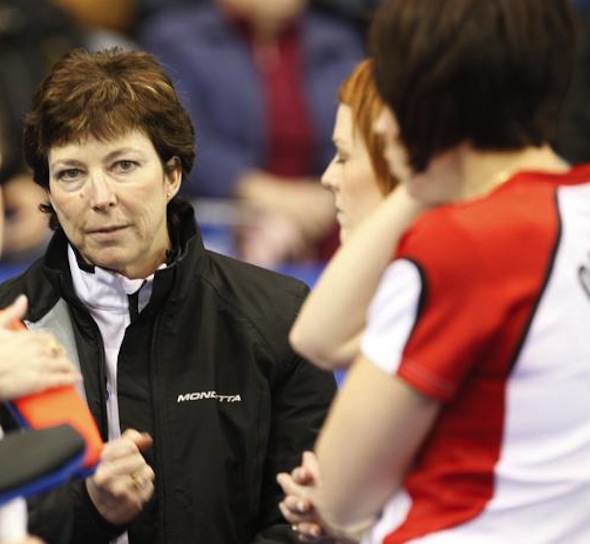 Les joueurs de hockey rêvent de marquer le but gagnant d'un championnat en temps supplémentaire devant leurs partisans. Dans leur propre stade, les équipes de football tentent de tirer profit du «13e joueur» lors d'un jeu crucial à leur ligne des buts. Mais est-ce qu'il y a un équivalent au curling?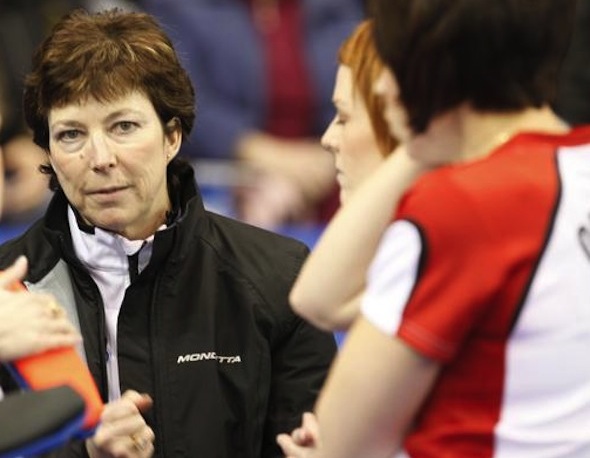 Hockey players dream of scoring the overtime goal to win a championship in front of a hometown crowd. Football teams try taking advantage of the "13th man" when they need to make a critical goal-line stand at home. But is there an equivalent in curling?