Posts Tagged 'Jean-Michel Ménard'
---
We interview Kevin Koe, Jamie Koe, Jean-Michel Ménard and Eddie MacKenzie after their games in draw 3 at the 2014 Tim Hortons Brier.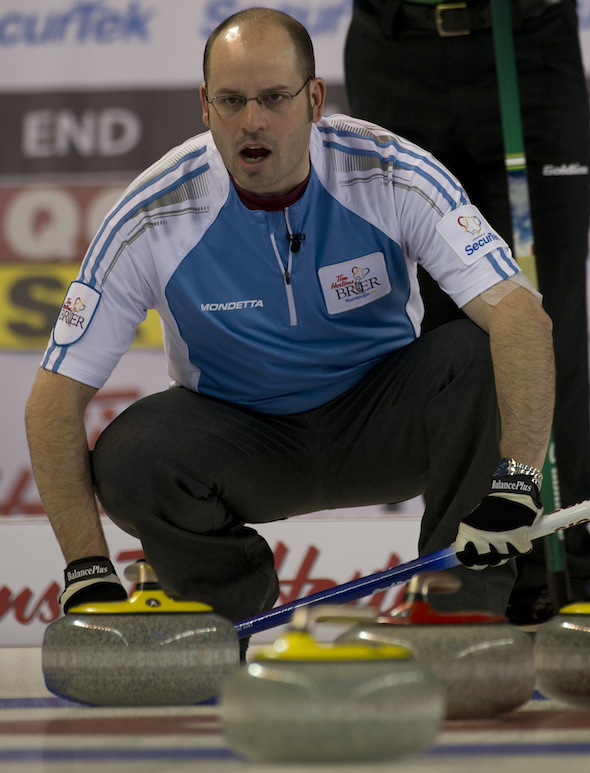 The two games were on side-by-side sheets Sunday morning but they couldn't have been more different.
Jean-Michel Ménard will be making a eighth appearance at the Tim Hortons Brier, the Canadian men's curling championship, after defeating Philippe Lemay 7-4 in the final of the Quebec provincial playdowns, Jan. 19 in Val-d'Or.
Jean-Michel Ménard fera une neuvième visite au Tim Hortons Brier, le championnat canadien de curling masculin, après avoir vaincu Philippe Lemay 7-4 à la finale des éliminatoires québécoises, le 19 janvier à Val-d'Or.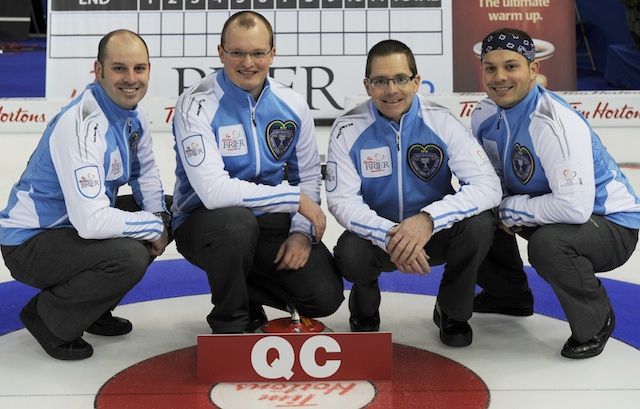 Jean-Michel Ménard participera pour la seconde fois au dernier tournoi de qualification aux Essais canadiens de curling lorsqu'il se joindra à un groupe de 24 équipes à Kitchener, du 5 au 10 novembre, pour le Capital One Road to the Roar, présenté pas Monsanto.
---