Posts Tagged 'Jeff Stoughton'
---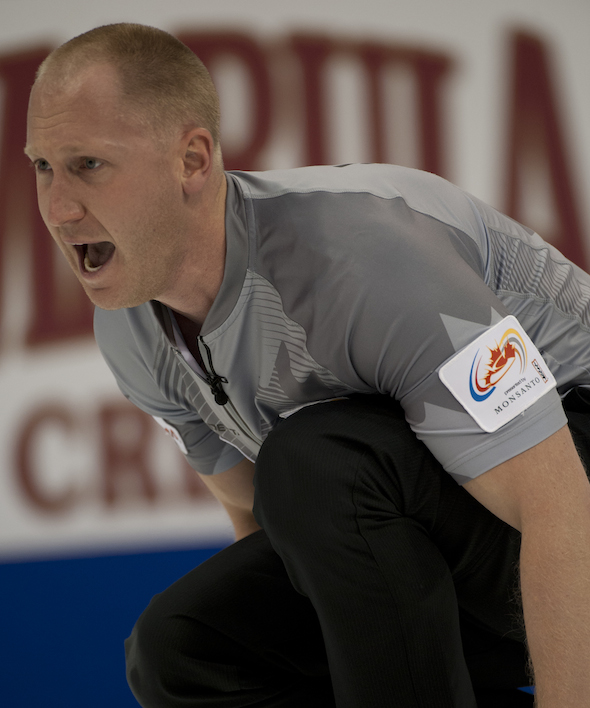 C'était une répétition de la finale du Brier Tim Hortons de la dernière saison, mais le résultat fut le même.
Brad Jacobs a battu Jeff Stoughton, 7-4 dans la soirée de dimanche lors de la ronde d'ouverture des hommes au Tim Hortons Roar of the Rings, présenté par Monsanto, au MTS Centre de Winnipeg.
The Dec. 1 media scrum (6:30 p.m. draw) at the Tim Hortons Roar of the Rings featuring Brad Jacobs, Jeff Stoughton, Mike McEwen, Glenn Howard, John Morris and John Epping.
Ask Me Anything (AMA) session with Jeff Stoughton and Mark Nichols from Wednesday, November 6, 2013.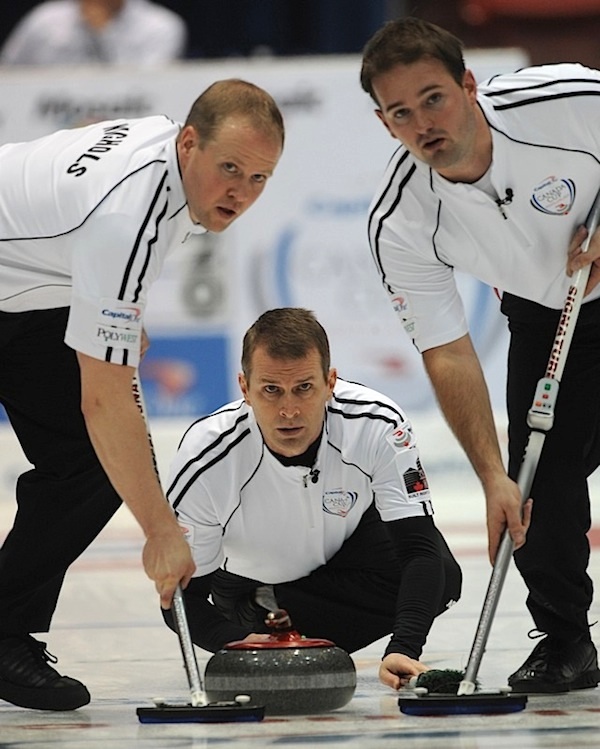 Jeff Stoughton will be making his fifth appearance at the Canadian Curling Trials, Dec. 1-8, when Winnipeg welcomes the very best teams in the country to the 2013 Tim Hortons Roar of the Rings, presented by Monsanto.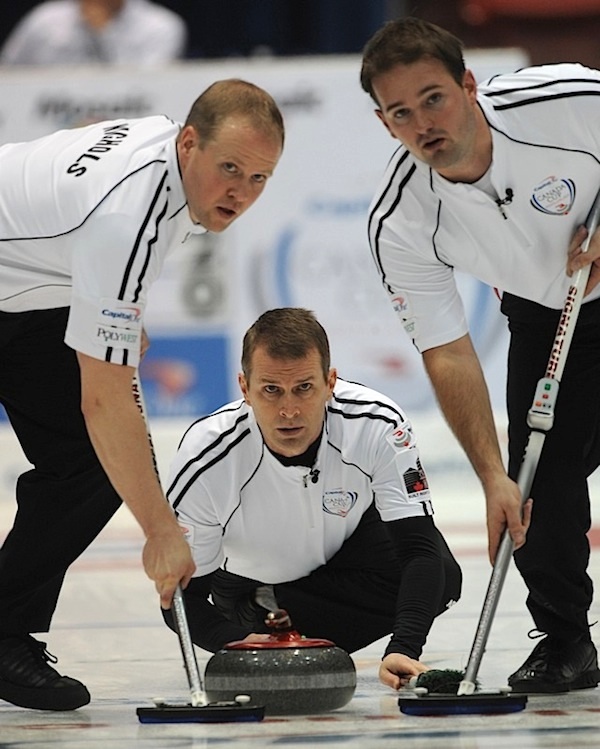 Pour Jeff Stoughton, ce sera la cinquième fois qu'il conteste les Essais canadiens de curling. Du 1er au 8 décembre, l'équipe de Stoughton et les 23 autres meilleures équipes au pays seront à Winnipeg pour les Essais canadiens 2013 Tim Hortons Roar of the Rings, présentés par Monsanto.
---