Posts Tagged 'Jeff Stoughton'
---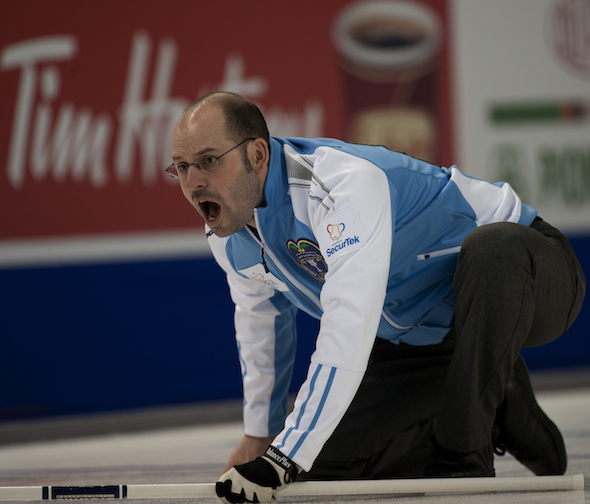 Jeff Stoughton a raté une tentative de frappé-poussé à sa dernière pierre mardi, permettant à son adversaire québécois de voler deux points en bout supplémentaire et en sortir avec une victoire 9-7 qui a descendu les Manitobains de première place après huit rondes au championnat Tim Hortons Brier, présenté par SecurTek.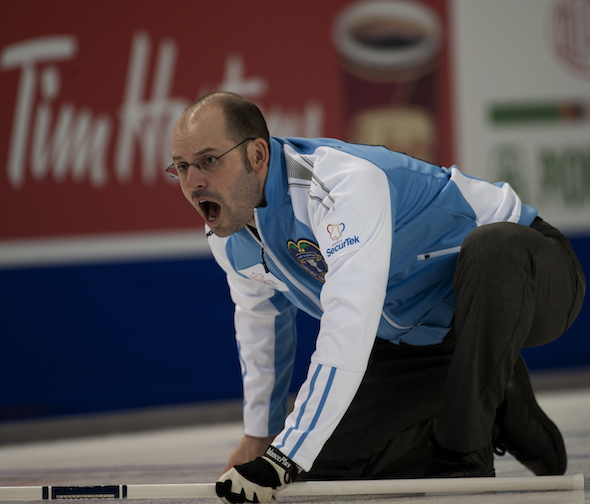 Jeff Stoughton missed his last rock tapback attempt Tuesday to allow Quebec to steal two in an extra end for a 9-7 win that knocked Manitoba out of first place after eight draws at the Tim Hortons Brier presented by SecurTek.
Manitoba (Jeff Stoughton) vs Alberta (Kevin Koe) during draw #7 at the 2014 Tim Hortons Brier.
Il n'y a rien de facile dans les premières étapes du Brier Tim Hortons présenté par SecurTek.
We interview Kevin Koe, Eddie MacKenzie, Jeff Stoughton and John Morris after their games in draw 5 at the 2014 Tim Hortons Brier.
---