Posts Tagged 'Jenna Loder'
---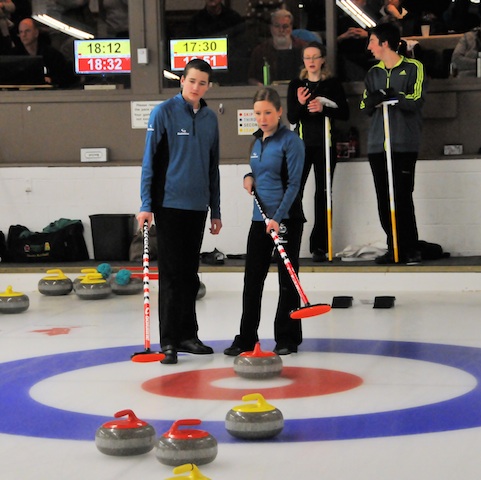 Day Two of exciting play at the 2014 Canadian Mixed Doubles Curling Trials is close to completion, with all 32 teams having finished two games, and some three, of their seven games in round-robin play within their pool.
Barb Spencer has been part of Canada's competitive curling scene since winning the national women's junior championship in 1984, throwing third stones on the Manitoba team skipped by her sister Darcy.
A combined Saskatchewan-Manitoba duo is off to a hot start at the inaugural Canadian Mixed Doubles Trials curling championship in Leduc, Alta.
In a highly successful career in competitive curling, spanning more than two decades, Cathy Overton-Clapham has firmly established the reputation as one of the clutch thirds in the history of the game.