Posts Tagged 'Jennifer Jones'
---
Par JILL OFFICER (deuxième d'Équipe Canada) — Nous vivons un moment que nous attendons depuis toute une vie, il semble. Mais nous nous sentons de plus en plus impatientes depuis notre arrivée ici mardi soir, donc c'était un vrai plaisir de monter sur la piste et lancer des pierres aujourd'hui.
By JILL OFFICER (Team Canada second) — We've been waiting for today for all of our lives, really. But we've been REALLY impatient since we got here on Tuesday night, so it was really exciting to get out there and throw a rock today.
Media scrum from draw 11 at the WFG Continental Cup 2014 featuring David Hay, Steve Brown, Jennifer Jones and Brad Jacobs.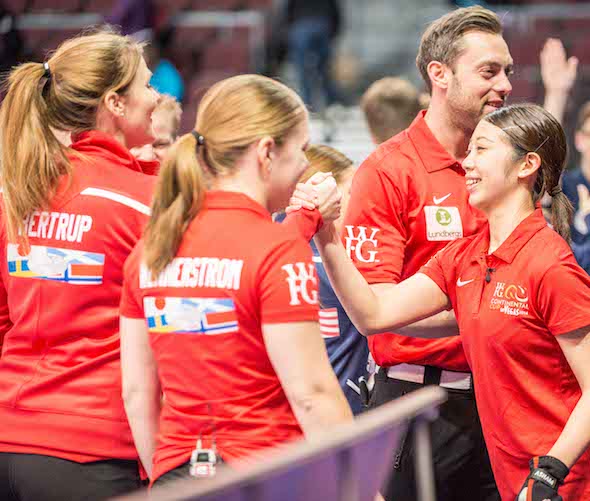 LAS VEGAS — Team World is still in the race at the 2014 World Financial Group Continental Cup at the Orleans Arena.
The Jan. 16 media scrum from draw 2 at the WFG Continental Cup in Las Vegas featuring Cristoffer Svae, Mark Nichols, Jennifer Jones, Jeff Stoughton and Kaitlyn Lawes.
---