Posts Tagged 'Jennifer Jones'
---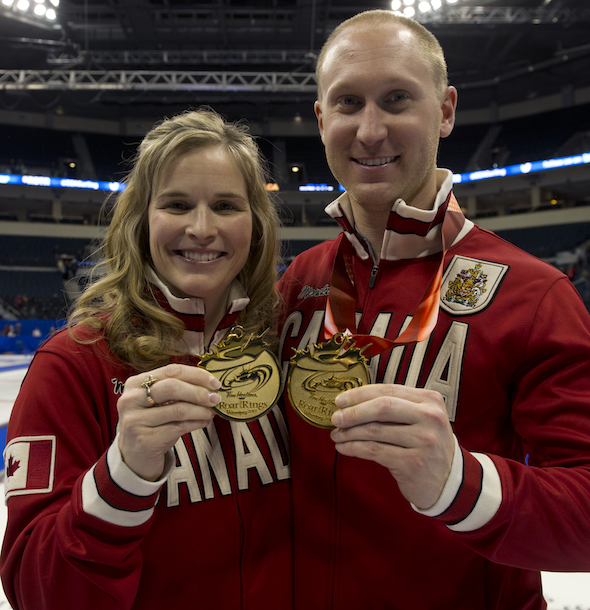 Canada's two Olympic teams will get their final tuneup for Sochi at the 2014 WFG Continental Cup in Las Vegas, it was announced today.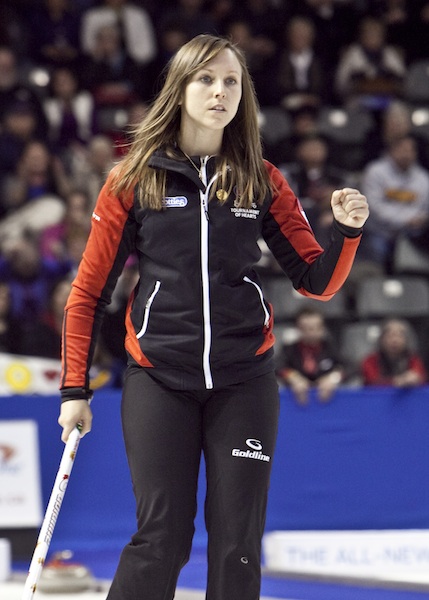 The complete 12-team field for the 2014 Scotties Tournament of Hearts, Feb. 1-9 in Montreal's Maurice-Richard Arena, will be determined through provincial and territorial playdowns over the next two months. But there is one team that already has a trip booked for the Canadian women's curling championship.
Jennifer Jones meets Sherry Middaugh in the Women's Final at the 2013 Tim Hortons Roar of the Rings in Winnipeg, Manitoba.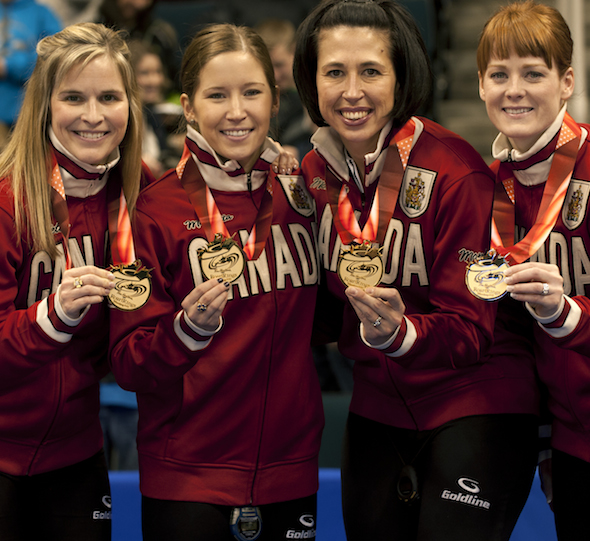 Tous les athlètes rêvent de remporter un gros match décisif devant une foule partisane. Jennifer Jones a réussi l'exploit samedi soir au MTS Centre de Winnipeg.
The Dec. 7 media scrum from the women's final at the Tim Hortons Roar of the Rings featuring Sherry Middaugh, Jennifer Jones and Kaitlyn Lawes.
---