Posts Tagged 'Jill Officer'
---
By JILL OFFICER (Team Canada second) — We've been waiting for today for all of our lives, really. But we've been REALLY impatient since we got here on Tuesday night, so it was really exciting to get out there and throw a rock today.
The Jan. 17 media scrum from draw 4 at the 2014 WFG Continental Cup featuring Jill Officer, Niklas Edin and Satsuki Fujisawa.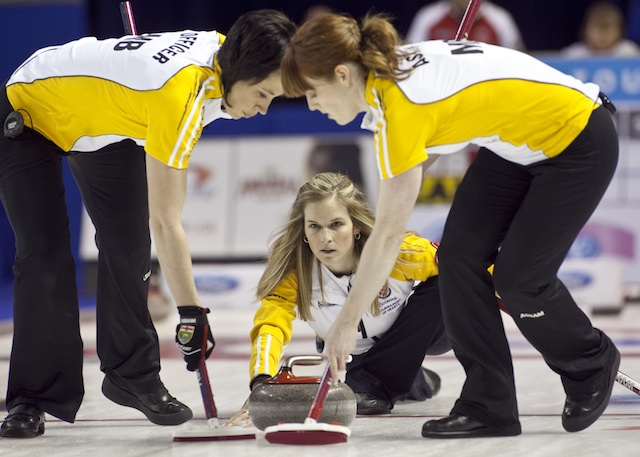 In one of the most storied careers in competitive curling, it's hard to imagine a whole lot of unresolved issues on the 'bucket list' for Jennifer Jones, the longtime pride of Winnipeg's St. Vital Curling Club.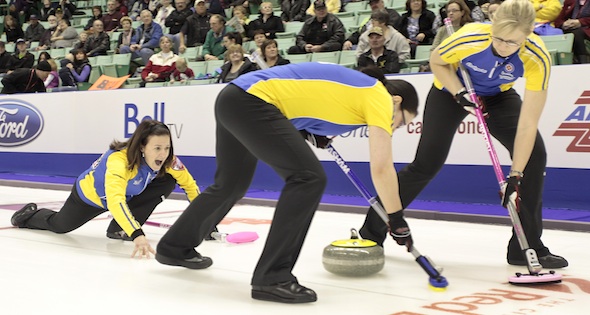 Eight curlers are through to the next rounds of the Ford Hot Shots competition at the 2013 Scotties Tournament of Hearts, including last year's winning skip, Heather Nedohin, who wears Team Canada colours this year.
There were no surprises coming out of the Manitoba or Northwest Territories/Yukon Scotties playdowns this year, as a pair of long-time contenders earned the right to compete in the 2013 Canadian Women's Curling Championship.
---