Posts Tagged 'john morris'
---
John Morris spent last Sunday afternoon on the ice at the North Hill Community Curling Club in Calgary, but he wasn't practicing for another upcoming championship event.
Two Olympic gold-medallists will be in the field when the second Canadian Mixed Doubles Trials get underway on Wednesday at the Ottawa Hunt and Golf Club.
The championship final featuring Alberta (Kevin Koe) versus vs British Columbia (John Morris) at the 2014 Tim Hortons Brier.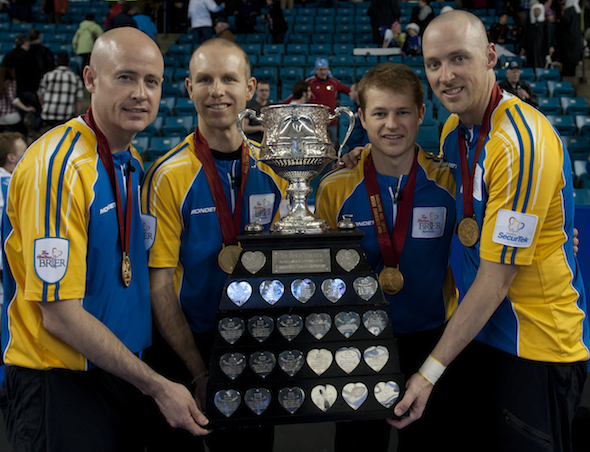 KAMLOOPS — Kevin Koe et son quatuor de l'Alberta ont enregistré des trois-points aux 2e, 5e et 7e bouts dimanche et ont récolté une victoire de 10-5 contre John Morris de la Colombie-Britannique pour remporter le Brier Tim Hortons, présenté par SecurTek.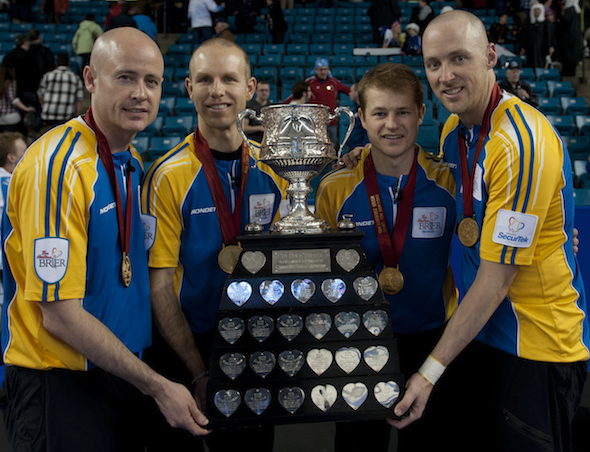 KAMLOOPS — Kevin Koe and his Alberta team scored triples in the second, fifth and seventh ends Sunday to roll to a 10-5 win over John Morris of B.C. to win the Tim Hortons Brier, presented by SecurTek.
---