Posts Tagged 'john morris'
---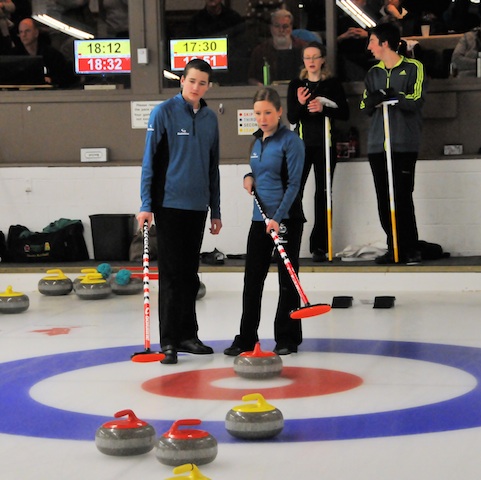 Day Two of exciting play at the 2014 Canadian Mixed Doubles Curling Trials is close to completion, with all 32 teams having finished two games, and some three, of their seven games in round-robin play within their pool.
John Morris a passé dimanche après-midi sur la glace du Club de curling communautaire North Hill à Calgary, mais il ne s'entraînait pas pour un son prochain championnat.
John Morris spent last Sunday afternoon on the ice at the North Hill Community Curling Club in Calgary, but he wasn't practicing for another upcoming championship event.
Two Olympic gold-medallists will be in the field when the second Canadian Mixed Doubles Trials get underway on Wednesday at the Ottawa Hunt and Golf Club.
The championship final featuring Alberta (Kevin Koe) versus vs British Columbia (John Morris) at the 2014 Tim Hortons Brier.
---