Posts Tagged 'john morris'
---
We interview John Morris and Kevin Koe after their championship final game at the 2014 Tim Hortons Brier.
The 1v2 Page playoff game featuring British Columbia (John Morris) vs Alberta (Kevin Koe) at the 2014 Tim Hortons Brier.
We interview Kevin Koe, Jim Cotter and John Morris after their game in the 1v2 Page Playoff at the 2014 Tim Hortons Brier.
KAMLOOPS — Les spectateurs au Interior Savings Centre presque rempli chantaient "Jimmy, Jimmy, Jimmy" à partir du 4e bout, vendredi soir en regardant leur héros local, Jim Cotter, réussir un lancer spectaculaire qui a propulsé la Colombie-Britannique vers une victoire de 9-5 sur l'Alberta et se diriger directement à la finale de dimanche au Brier Tim Hortons, présenté par SecurTek.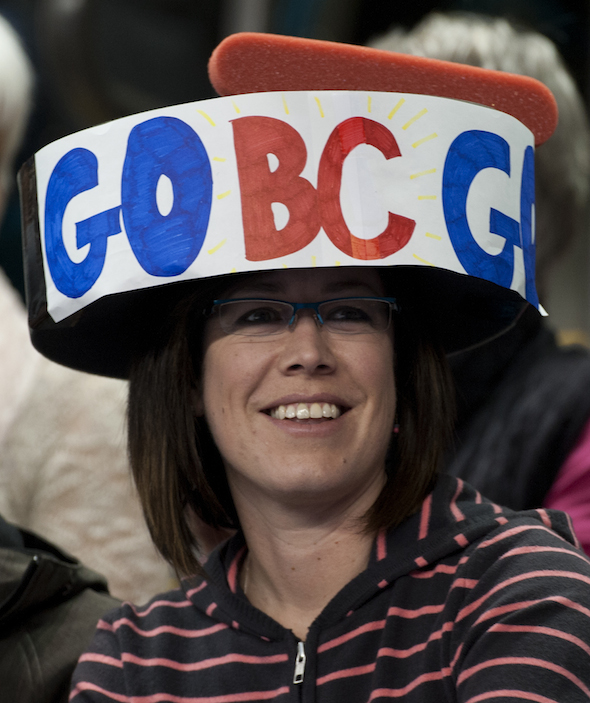 KAMLOOPS — The fans in the nearly full Interior Savings Centre were chanting "Jimmy, Jimmy, Jimmy" by the fourth end Friday evening as they watched their local hero, Jim Cotter, pull off a highlight reel shot that sparked B.C. to a 9-5 win over Alberta that moved them into Sunday's final of the Tim Hortons Brier, presented by SecurTek.
---