Posts Tagged 'john morris'
---
Fan and curler reaction to Ron Burgundy's visit to the 2013 Tim Hortons Roar of the Rings in Winnipeg, Manitoba.
The Dec. 1 media scrum (6:30 p.m. draw) at the Tim Hortons Roar of the Rings featuring Brad Jacobs, Jeff Stoughton, Mike McEwen, Glenn Howard, John Morris and John Epping.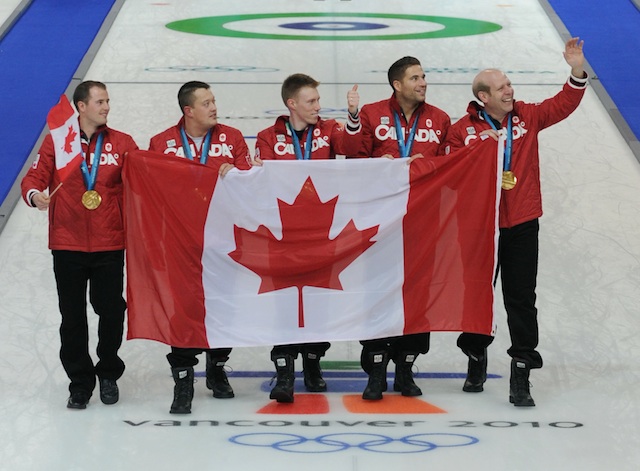 Il y a quatre ans, John Morris a été un des acteurs principaux dans l'un des moments les plus électrisants dans l'histoire du curling masculin au Canada. Troisième dans l'équipe de Kevin Martin, il a joué un rôle de premier plan dans la médaille d'or remportée par Équipe Canada aux Jeux Olympiques d'hiver de Vancouver 2010.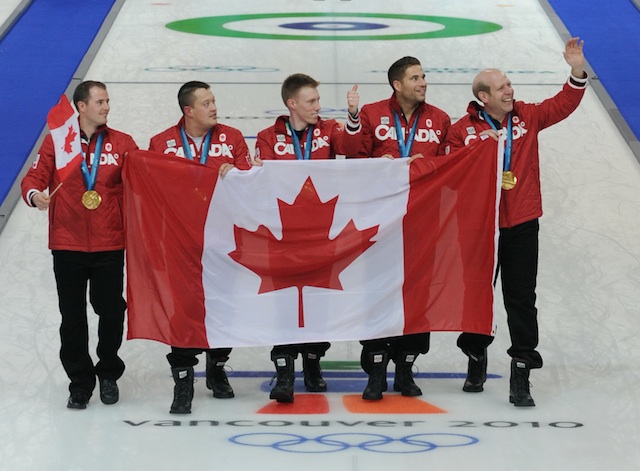 Four years ago, John Morris was a key player in one of the most electrifying moments in Canadian men's curling history. Throwing third stones for Kevin Martin, he was instrumental in Team Canada's gold-medal celebration at the 2010 Vancouver Olympics.
---