Posts Tagged 'John Shuster'
---
Media scrum from draw 9 at the WFG Continental Cup featuring Jeff Stoughton, John Shuster and Kaitlyn Lawes.
Media scrum from draw 7 at the WFG Continental Cup 2014 featuring Jessica Schultz, John Shuster, David Murdoch, Eve Muirhead, Ryan Fry and Emma Miskew.
The Jan. 16 media scrum from draw 3 at the WFG Continental Cup featuring Brad Jacobs, John Shuster and Rachel Homan.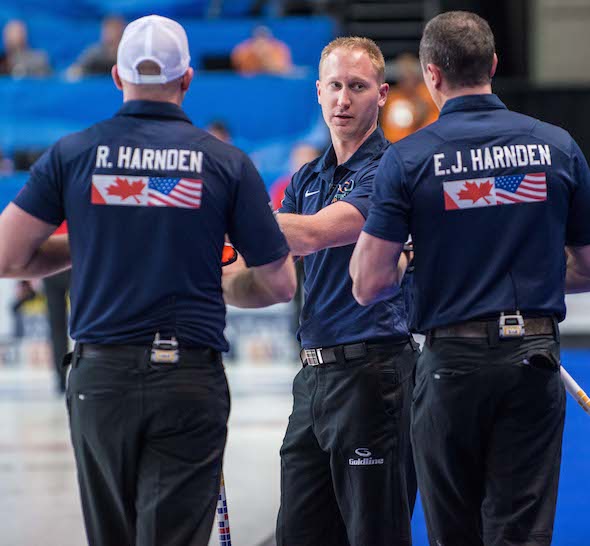 LAS VEGAS — A huge double takeout from Sochi-bound Brad Jacobs played a huge role in giving Team North America the lead after the opening day of the 2014 World Financial Group Continental Cup on Thursday at the Orleans Arena.
John Shuster is one of a select group of athletes that have won an Olympic medal for the United States in the sport of curling. In fact, the only time it happened was at the 2006 Games when he threw lead stones for the Pete Fenson team that earned bronze in Turin, Italy.
---