Posts Tagged 'Josh Barry'
---
James Grattan has become the face of New Brunswick curling at the Canadian men's championship, making his debut appearance in 1997 when he took the bronze medal from Calgary back home to Moncton.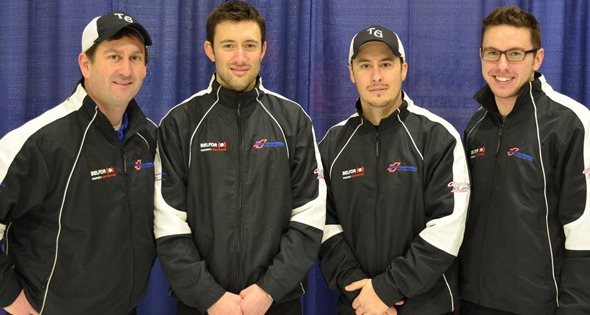 Gage Golf & Curling Club, Oromocto, NB
skip: James Grattan
third: Jason Roach
second: Darren Roach
lead: Josh Barry
alternate: Andy McCann
coach: Daryell Nowlan

FORT McMURRAY, Alta. — New Brunswick skip Josh Barry believes the best is yet to come for his team from Fredericton.
For Andrew O'Dell, who curls out of the Capital Winter Club in Fredericton, New Brunswick, 2011 was a very good year.