Posts Tagged 'Kaitlyn Lawes'
---
By Kaitlyn Lawes (Team Canada third) — We kept our winning streak alive tonight against a really good Switzerland team, and we're very happy with the way we've been curling. We won twice today, and that's a nice way to go to bed, especially with a day off tomorrow!!!
Media scrum from draw 9 at the WFG Continental Cup featuring Jeff Stoughton, John Shuster and Kaitlyn Lawes.
The Jan. 16 media scrum from draw 2 at the WFG Continental Cup in Las Vegas featuring Cristoffer Svae, Mark Nichols, Jennifer Jones, Jeff Stoughton and Kaitlyn Lawes.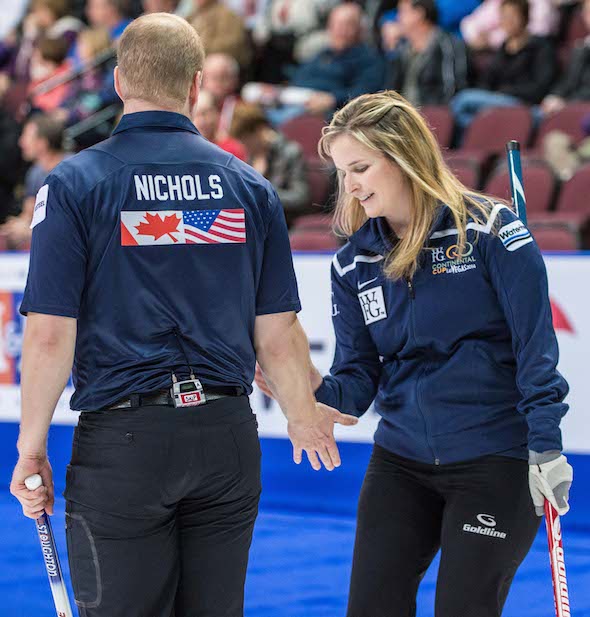 LAS VEGAS — It's all tied up going into the evening draw of the 2014 World Financial Group Continental Cup at the Orleans Arena.
At just 24 years of age, Rachel Homan has already secured a position among the ranks of the very best in the world of competitive curling.
---