Posts Tagged 'Kaitlyn Lawes'
---
Four members of Canada's gold-medal winning Olympic curling teams will be participating in the inaugural Swing & Sweep Golf Tournament, it was announced today by the Canadian Curling Association.
Quatre membres des équipes canadiennes médaillées d'or en curling aux Jeux Olympiques de Sotchi vont participer au premier tournoi de golf Swing & Sweep, l'Association canadienne de curling a annoncé aujourd'hui.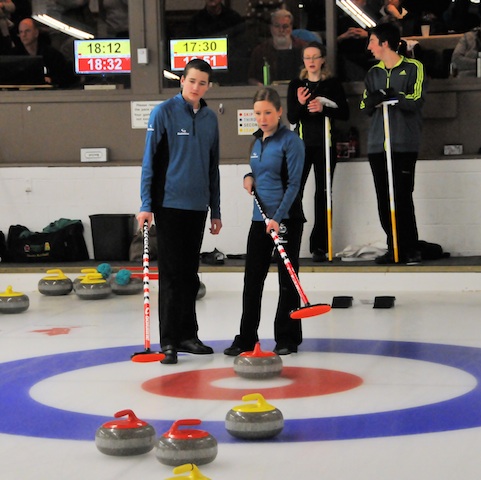 Day Two of exciting play at the 2014 Canadian Mixed Doubles Curling Trials is close to completion, with all 32 teams having finished two games, and some three, of their seven games in round-robin play within their pool.
Two Olympic gold-medallists will be in the field when the second Canadian Mixed Doubles Trials get underway on Wednesday at the Ottawa Hunt and Golf Club.
By Kaitlyn Lawes (Team Canada third) — We kept our winning streak alive tonight against a really good Switzerland team, and we're very happy with the way we've been curling. We won twice today, and that's a nice way to go to bed, especially with a day off tomorrow!!!
---