Posts Tagged 'Kaitlyn Lawes'
---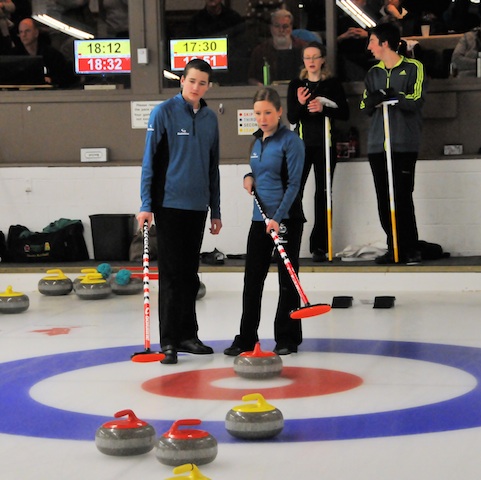 Day Two of exciting play at the 2014 Canadian Mixed Doubles Curling Trials is close to completion, with all 32 teams having finished two games, and some three, of their seven games in round-robin play within their pool.
Two Olympic gold-medallists will be in the field when the second Canadian Mixed Doubles Trials get underway on Wednesday at the Ottawa Hunt and Golf Club.
By Kaitlyn Lawes (Team Canada third) — We kept our winning streak alive tonight against a really good Switzerland team, and we're very happy with the way we've been curling. We won twice today, and that's a nice way to go to bed, especially with a day off tomorrow!!!
Media scrum from draw 9 at the WFG Continental Cup featuring Jeff Stoughton, John Shuster and Kaitlyn Lawes.
The Jan. 16 media scrum from draw 2 at the WFG Continental Cup in Las Vegas featuring Cristoffer Svae, Mark Nichols, Jennifer Jones, Jeff Stoughton and Kaitlyn Lawes.
---