Posts Tagged 'Kaitlyn Lawes'
---
Media scrum from draw 9 at the WFG Continental Cup featuring Jeff Stoughton, John Shuster and Kaitlyn Lawes.
The Jan. 16 media scrum from draw 2 at the WFG Continental Cup in Las Vegas featuring Cristoffer Svae, Mark Nichols, Jennifer Jones, Jeff Stoughton and Kaitlyn Lawes.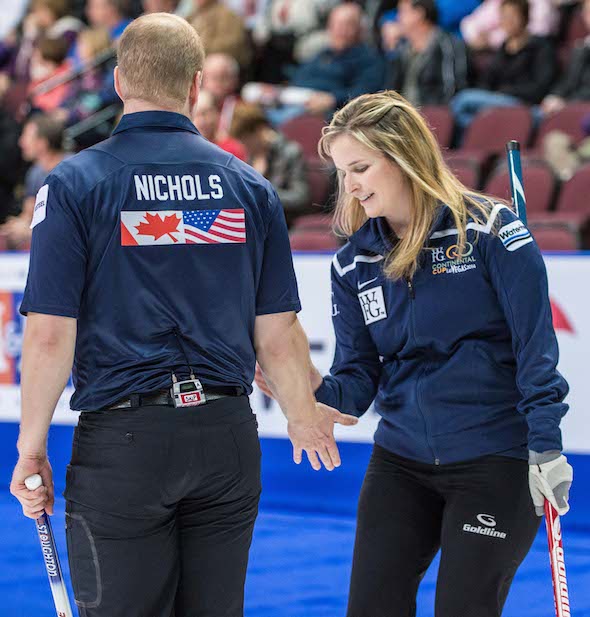 LAS VEGAS — It's all tied up going into the evening draw of the 2014 World Financial Group Continental Cup at the Orleans Arena.
At just 24 years of age, Rachel Homan has already secured a position among the ranks of the very best in the world of competitive curling.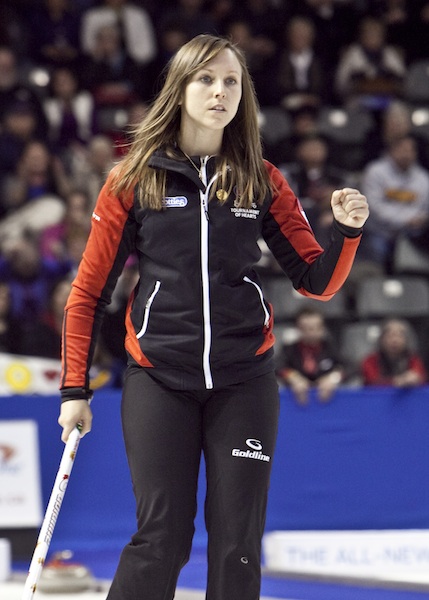 The complete 12-team field for the 2014 Scotties Tournament of Hearts, Feb. 1-9 in Montreal's Maurice-Richard Arena, will be determined through provincial and territorial playdowns over the next two months. But there is one team that already has a trip booked for the Canadian women's curling championship.
---