Posts Tagged 'Kaitlyn Lawes'
---
The Dec. 7 media scrum from the women's final at the Tim Hortons Roar of the Rings featuring Sherry Middaugh, Jennifer Jones and Kaitlyn Lawes.
Come December, Rachel Homan could very well be leading the youngest team in the field into Winnipeg's MTS Centre for the 2013 Tim Hortons Roar of the Rings, presented by Monsanto, when the top shooters in Canadian curling compete for a trip to Sochi, Russia for the 2014 Olympics.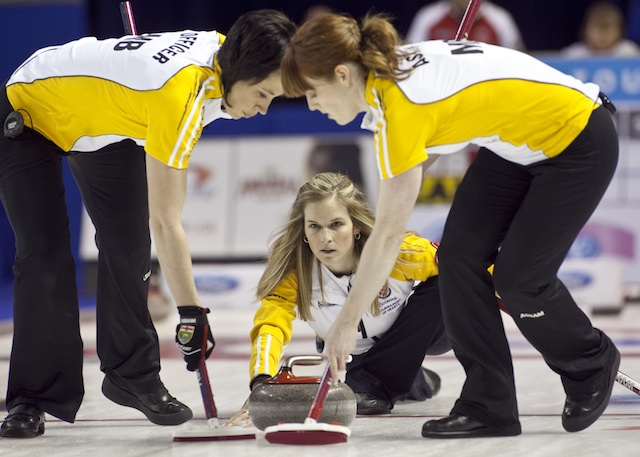 In one of the most storied careers in competitive curling, it's hard to imagine a whole lot of unresolved issues on the 'bucket list' for Jennifer Jones, the longtime pride of Winnipeg's St. Vital Curling Club.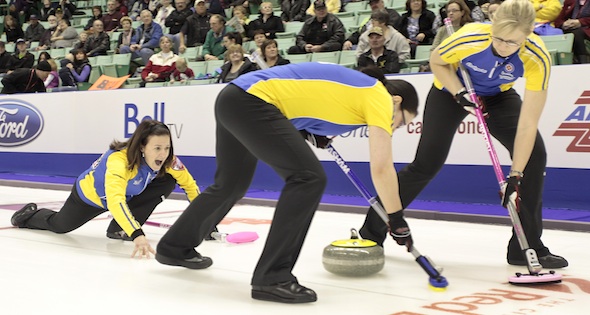 Eight curlers are through to the next rounds of the Ford Hot Shots competition at the 2013 Scotties Tournament of Hearts, including last year's winning skip, Heather Nedohin, who wears Team Canada colours this year.
Rachel Homan makes her second appearance skipping Team Ontario at the Canadian Women's Curling Championship – and it's a short trip this time with the 2013 Scotties Tournament of Hearts being contested at Kingston's K-Rock Centre, Feb. 16-24.
---